n May – as Artist in Residence at Dansescenen – Mute Comp. performs Propaganda. At the same time the company makes a film version of the performance. Mute Comp. presents a wide range of the best international and Danish dance films at the first Dance Film Festival in Denmark.
"Propaganda" is a political performance about fear and alienation. Two men are cooped up in an apartment. They do not know how long they have been there or if the danger is over. Day and night change just as swiftly as when you turn the light on and off in an aquarium. Time passes slowly. Paranoia and desperation set in until the two men decide join battle. Archery, knife-throwing, cans of beers and a dancer in flames are central elements in the performance.
The result is formidable and uplifting body theatre, worn by a distinguished sense of images, sure timing, multi-faceted dance technical skills, rousing folk music on accordion and a lovely black, odd and freaky sense of humor. Extremely worth seeing.
Profound and sincere;the sun and the moon says itthe mother at day of christening, says itthe person infront of the mirror, engulfed by hope, says ityou say itI say itin a skream of fear from meI say it, I am burning. I am burning.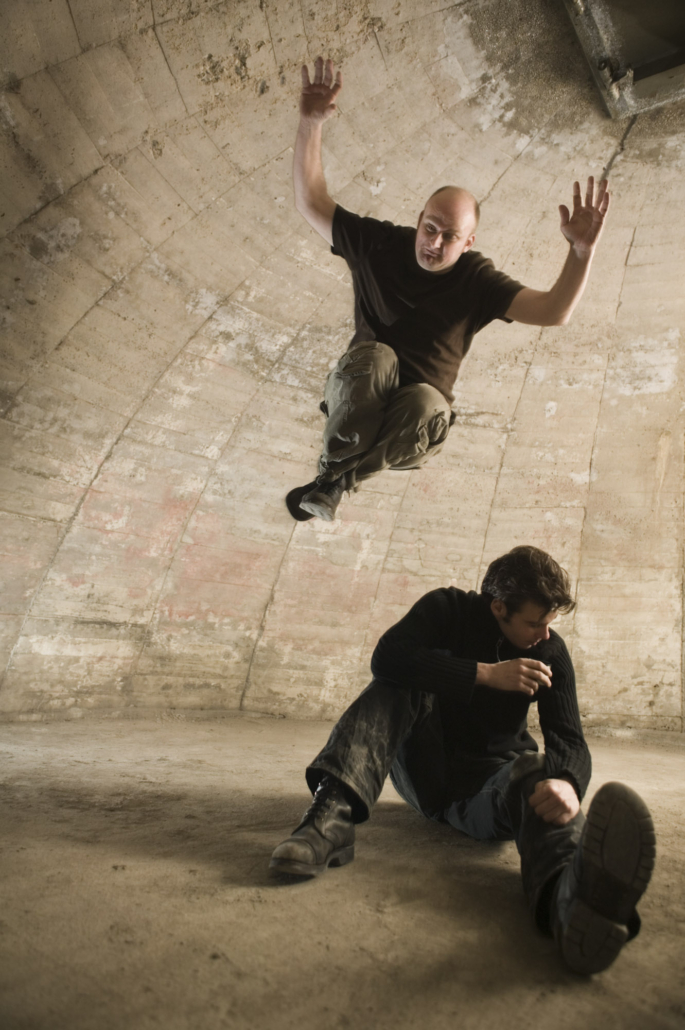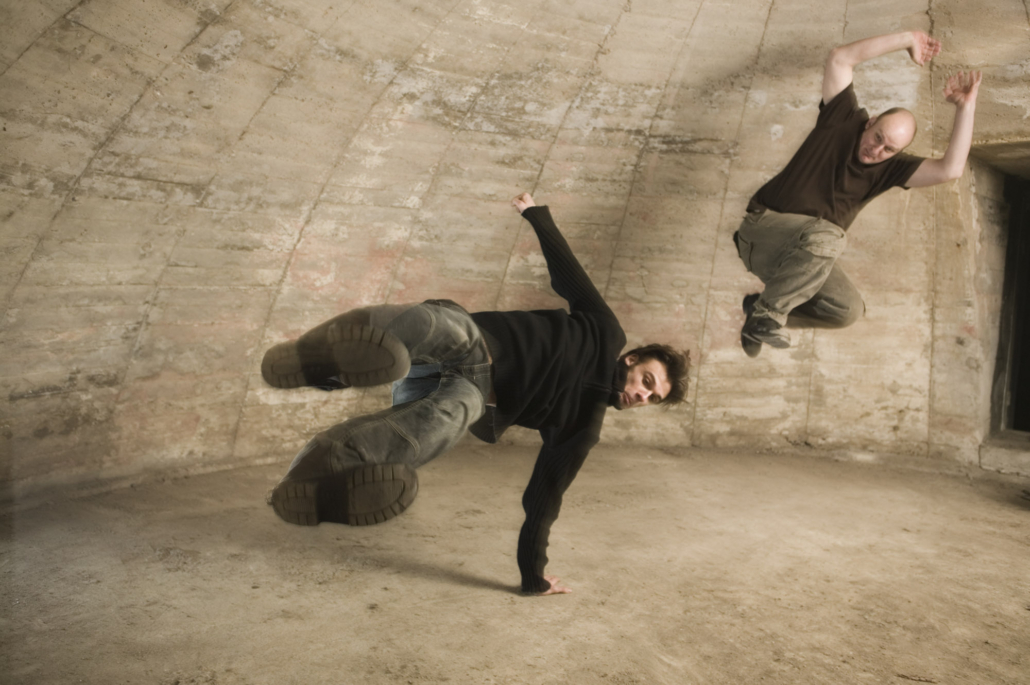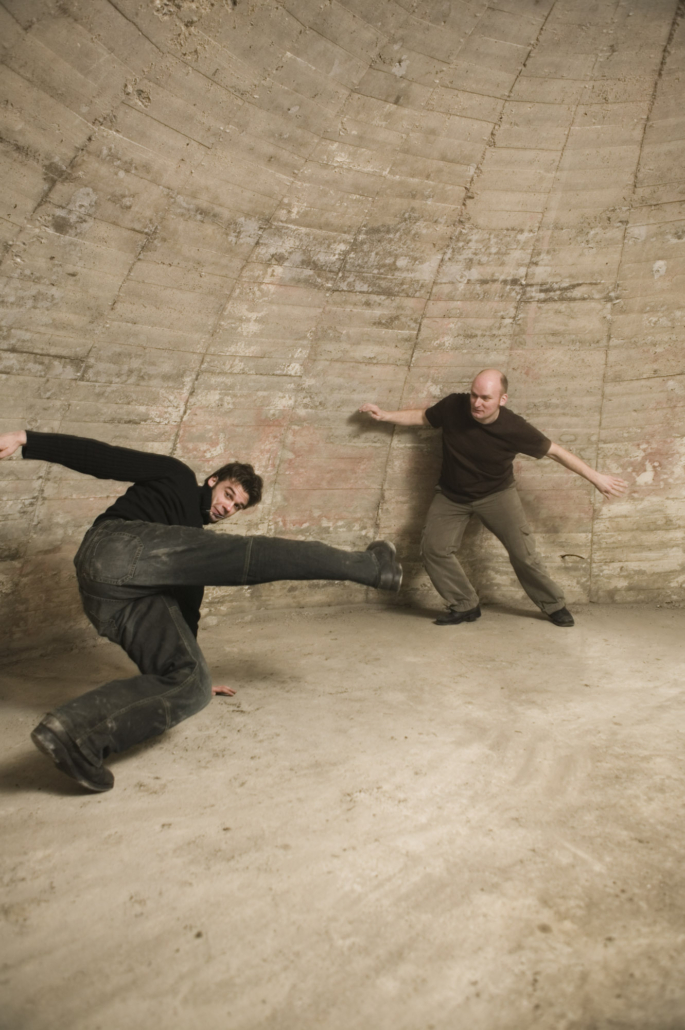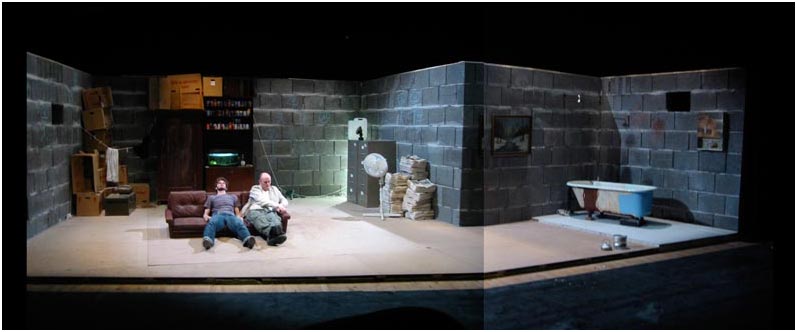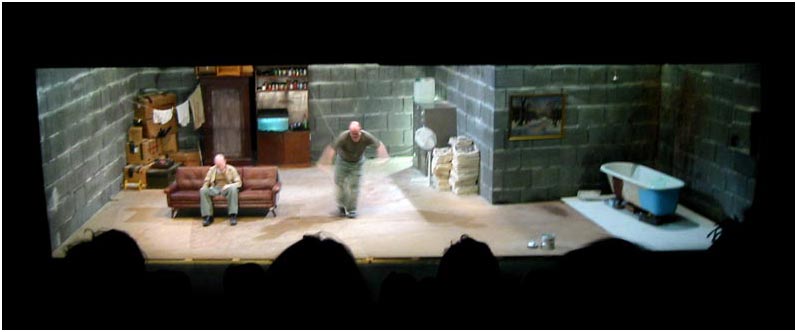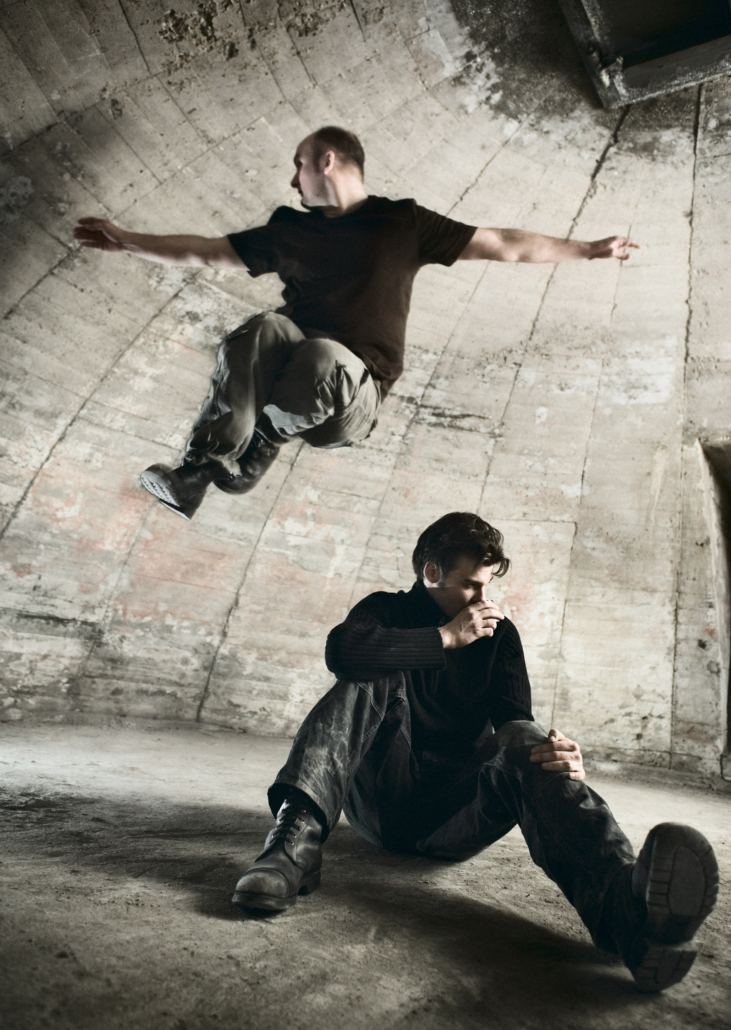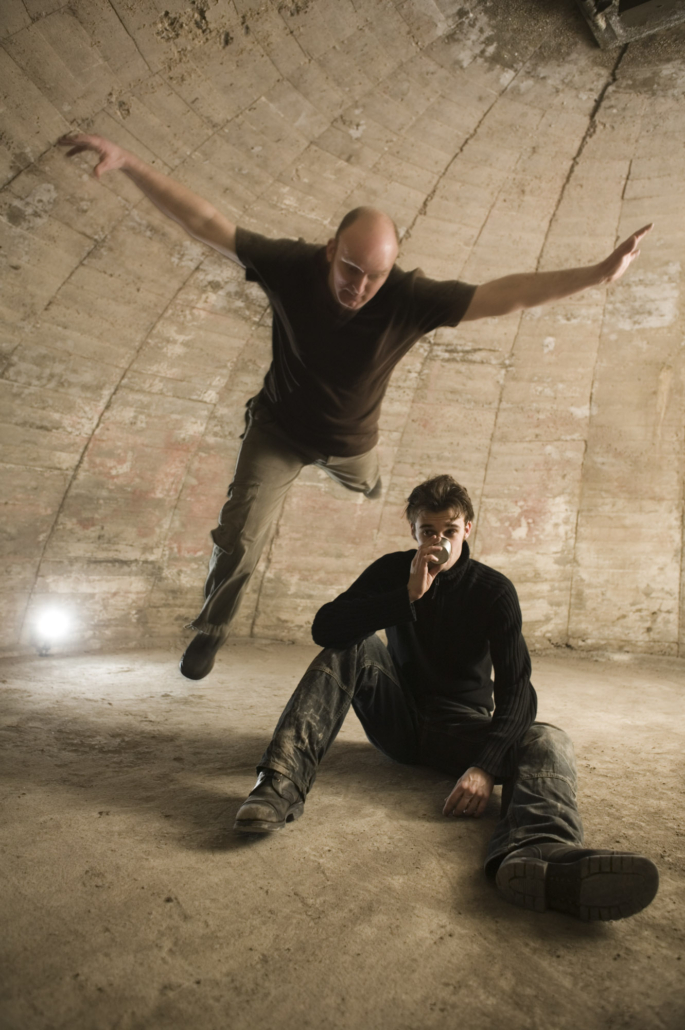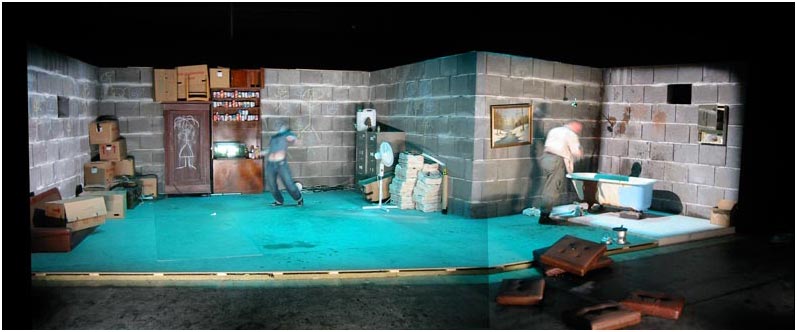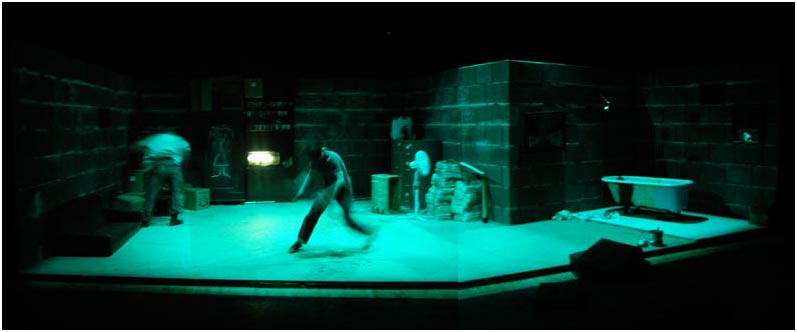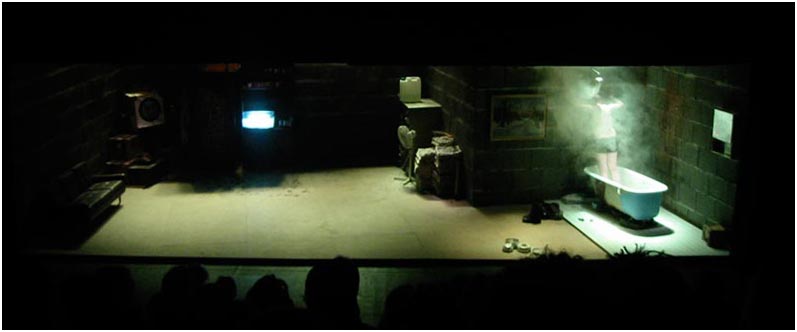 CHOREOGRAPHY: Kasper Ravnhøj and Jacob Stage,. // DANCE: Kasper Ravnhøj, Eric Butler, Jacob Stage. // LIGHT DESIGN: Michael Breiner. // SET DESIGN: Johan Kølkjær. // TEXT: Lasse Thorning. // TECHIQUE: Jeppe Volkmann. // SPECIEL EFFECT: Flemming Jensen. // SOUND CONSULTANCE: Jacob Brandt Pedersen. // BRIGHT LIGHT: Michael Bing. // PRODUCTION LEADER: Rasmus Sylvest. // TECHNICAL MANAGER: Thomas Bendiksen. // TECHNIQUE: Jeppe Volkmann and Jesper Møller.
Get updates on upcoming shows, workshops, etc., by signing up for our newsletter.