In November 2006 Mute Comp. performs Caterpillar at Dansescenen.
Caterpillar is a performance about killing time when the world is dead, inspired by Hiroshima, Beslan and Phuket.
Five people survive a disaster, but they do not know what has happened. There was no warning… nothing. Everything and everybody is gone, and in the ruins they try to communicate and lick their wounds. Caterpillar is about people under extreme conditions, about fighting for life and reaching for other people. With live music, sitar playing, a rubber dinghy in a sea of asphalt, a wired fence you can stick to, a Philippine children's song and river dance on new year's speed!
".. I just want to die in the middle of something.in the middle of a sentence.as in a scissors kickwith butterflies in my stomachon the way to somewhere … " -Kasper Ravnhøj.
Caterpillar kills time so originally that the performance entitles Mute Comp to be placed among that handful of Danish scene groups, which is also in great demand internationally.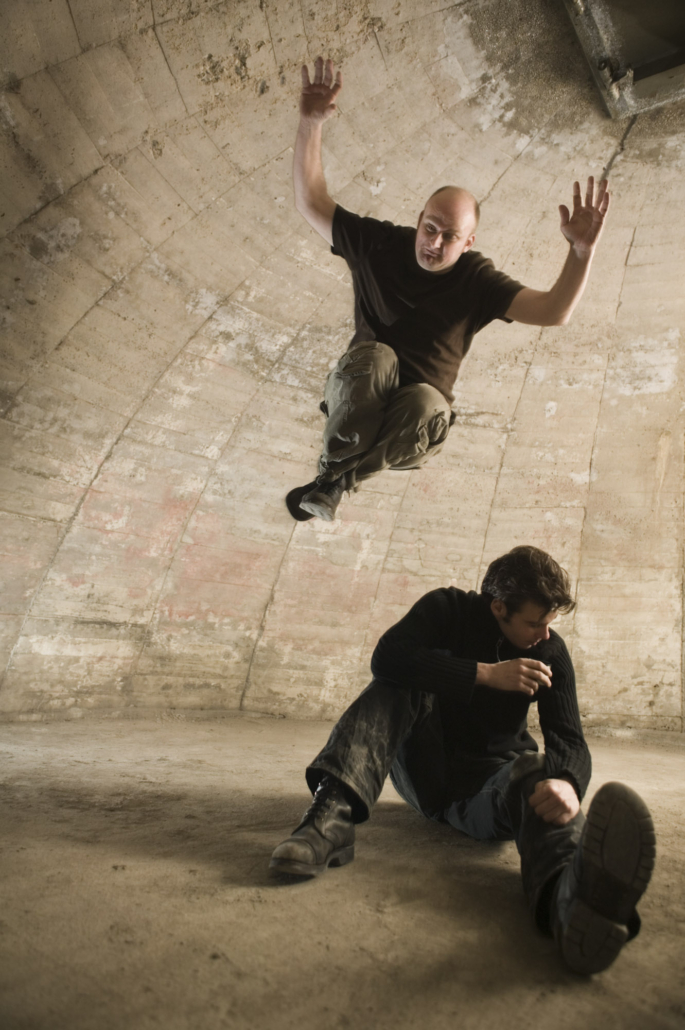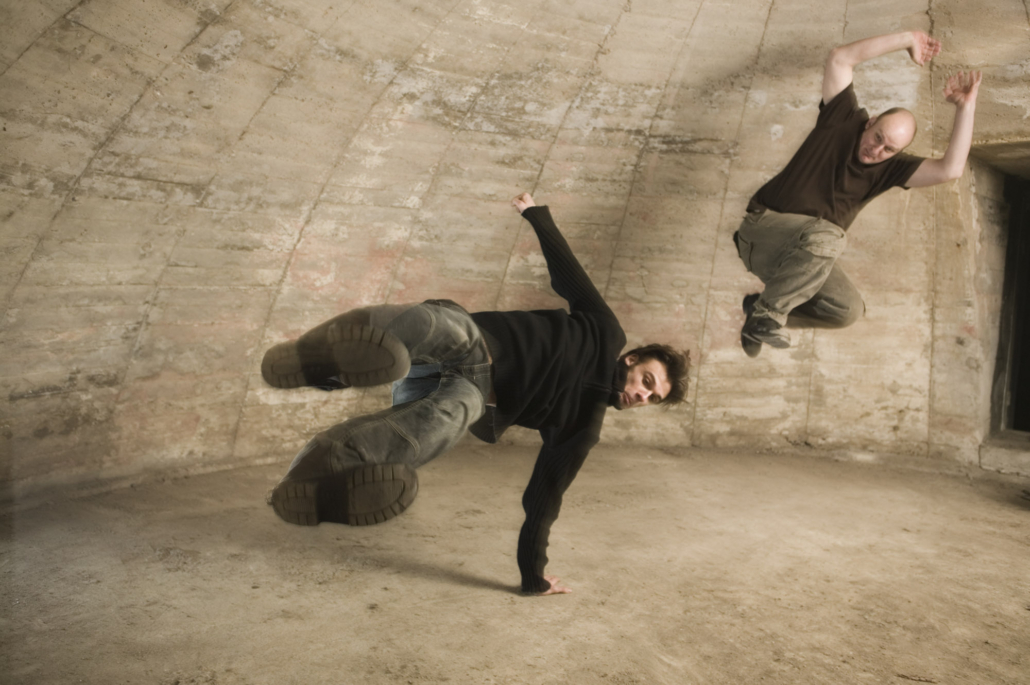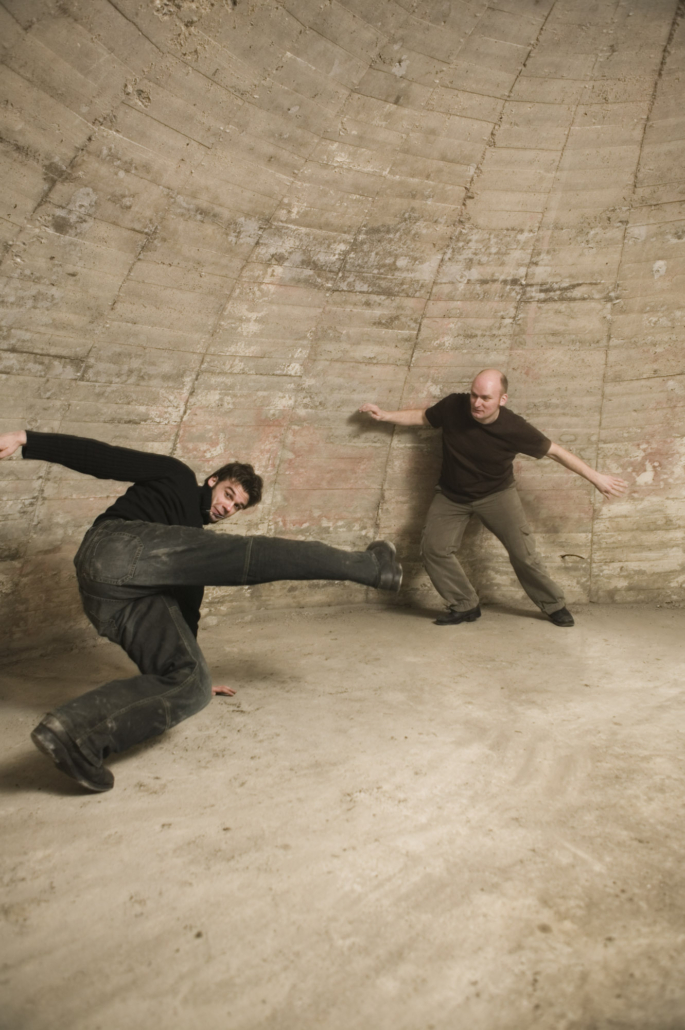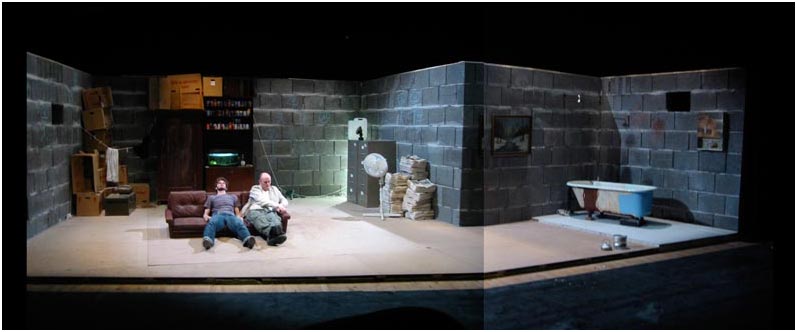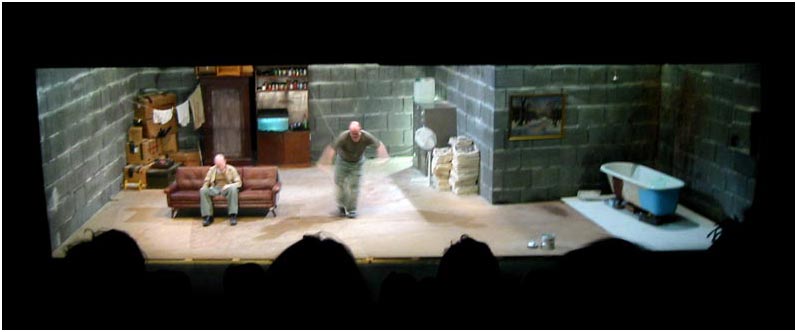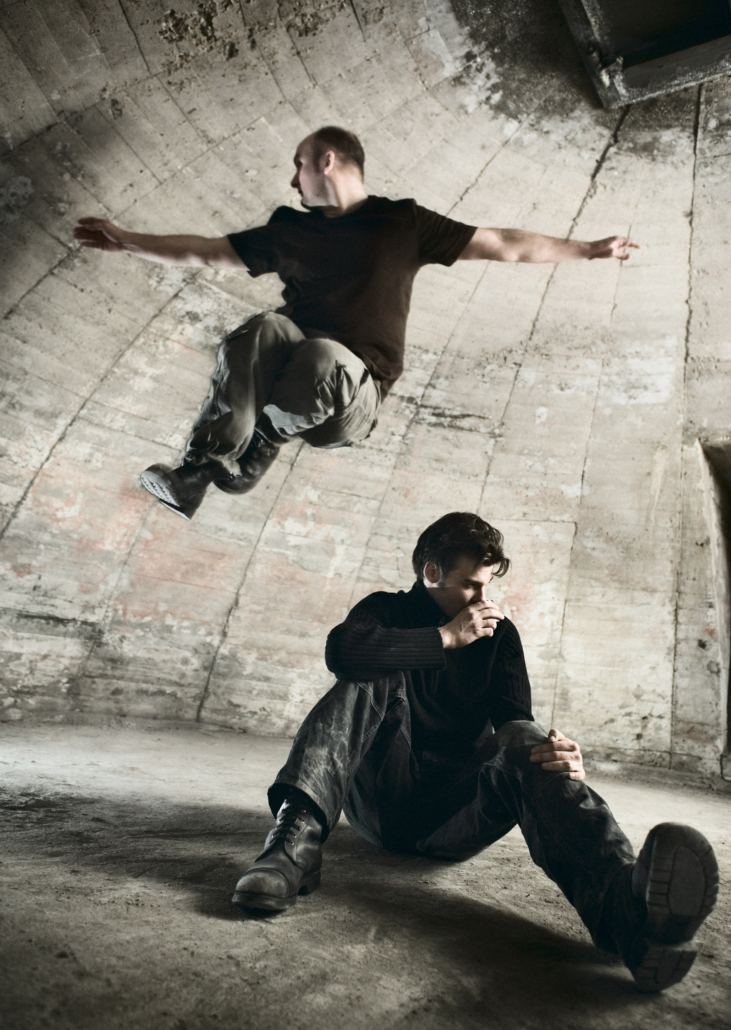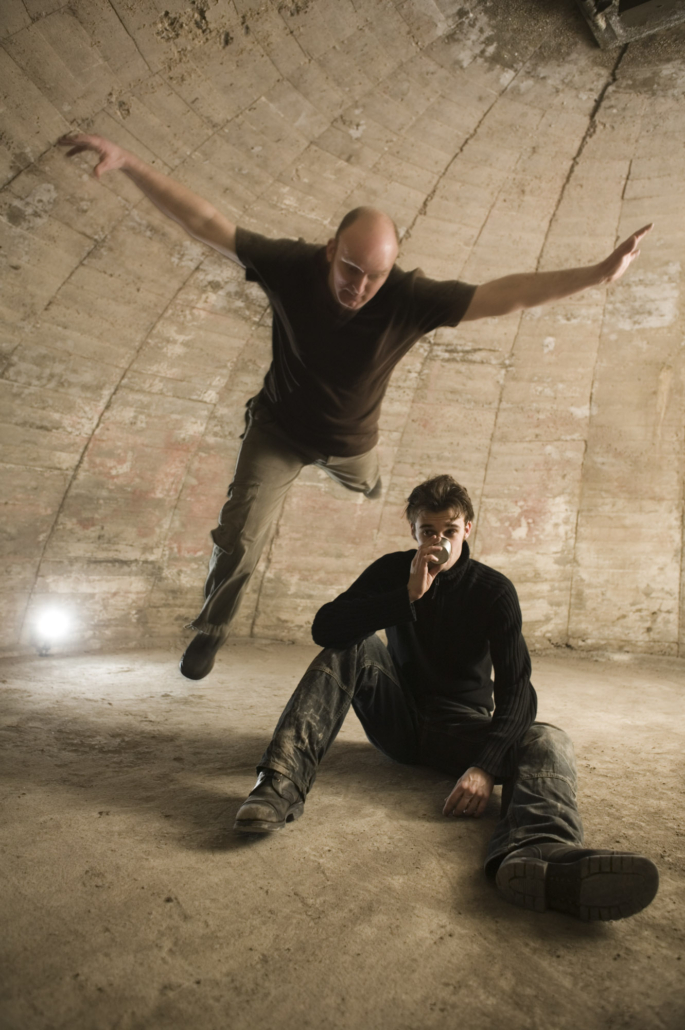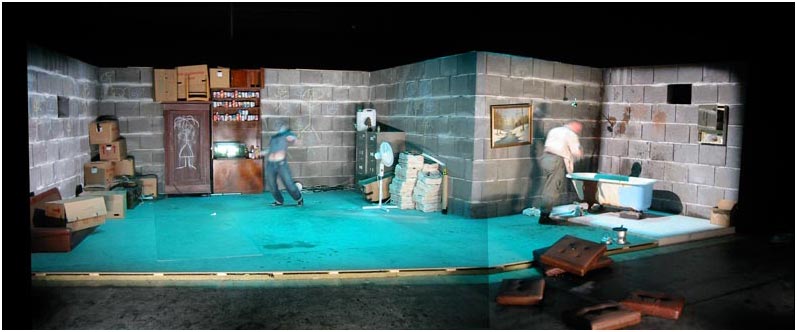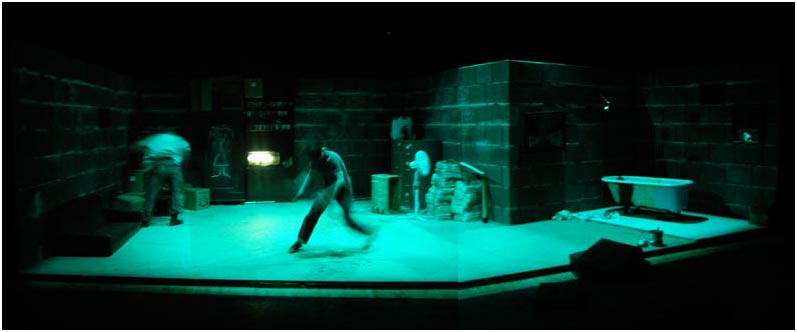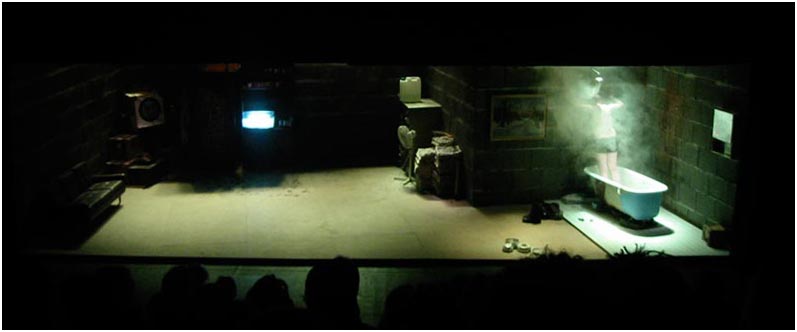 CONEPT AND CHOREOGRAPHY: Kasper Ravnhøj og Jacob Stage in cooperation with the dancers. // DANCE: Kasper Ravnhøj, Patricia Seron Pawlik, Johanne Dam, Jacob Stage and Henrik Andersen. (Unfortunately dancer Louise Hyun Dahl had to be replaced due to injury and functioned instead as a choreographic assistant). // COMPOSER AND LIVE MUSICIAN: Henrik Andersen. // LIGHT DESIGN: Søren Knud Simonsen. // SET DESIGN: Johan Kølkjær. // SOUND DESIGN: Philip Engsig. // TEXT: Lasse Thorning and Kasper Ravnhøj. // PRODUCTION LEADER: Rasmus Eeg Sylvest. // GRAPHIC, DESIGN AND PHOTO: Palle Steeen Christansen. // PR PHOTO: Henning Hjorth. // ADMINISTRATION AND PR: Maja Riis, Marie Lundgaard // PR: HAVE PR.
Get updates on upcoming shows, workshops, etc., by signing up for our newsletter.