I'm a chicken with the head cut off this line now now. I'm just not right she said I think she said turn right now. (Text: Kasper Ravnhøj).
Bright Lights is a performance about loss. A crowded forest of spruces creeps into the living room and under your skin. It snows inside and outside. "Bright Lights" is a melancholy story with also humour, an English mime artist, man-power dance, a dancing accordion and an unlucky Ninja!
"Bright Lights" tours in Syria in connection with the Bosra International Dance Festival.Bright Lights is staged at the old Roman amphitheatre for an audience of about 12.000 people. During the same tour Mute Comp. also performs in the desert village Palmyrra and the Syrian capital of Damaskus.
Mute Comp. is one of modern Danish dance's most inspiring, creative and talented young companies with a good grasp of the latest forms of dance, mime, juggling, text and theatre.Mute Comp. is something as rare as an audacious company of louts that dares to do and does it. It is just tremendous.
The result is a formidable and inspiring display of body theatre supported by a brilliant sense of pictures, timing, a wide range of dance techniques, exciting folk music played on accordion and a lovely black, wired and crazy sense of humour. Definitely worth seeing …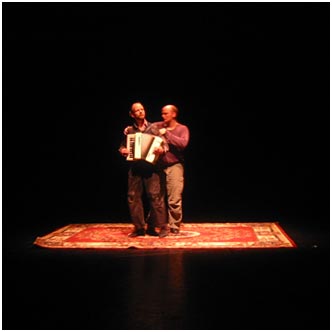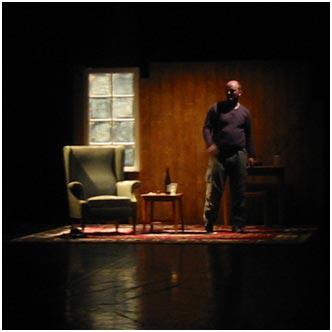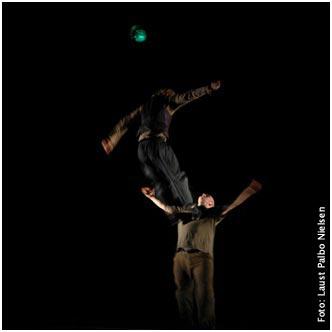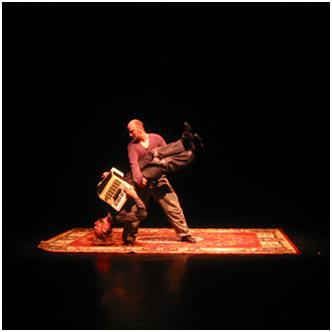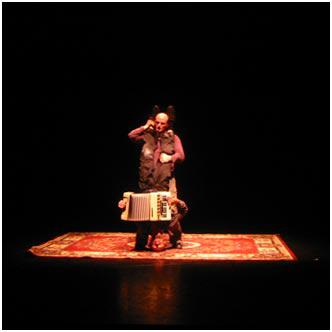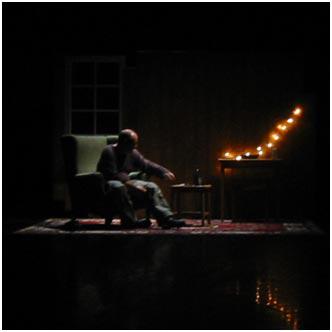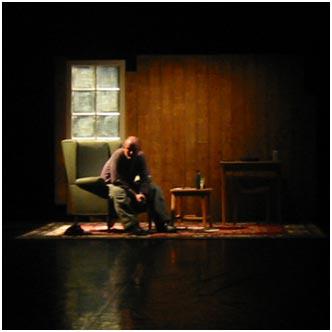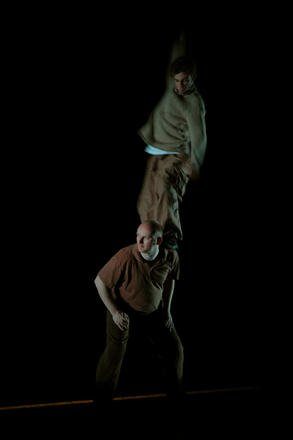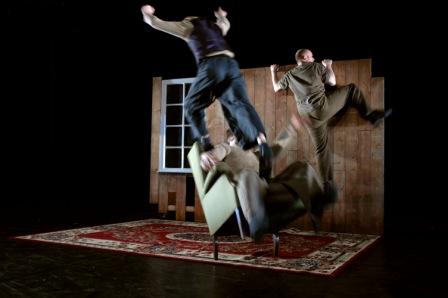 Get updates on upcoming shows, workshops, etc., by signing up for our newsletter.