Nominated for a Reumert as "Best Dance Performance of the Year" in 2005.
What we experience is a constant contrast and refreshingly different challenge to a well-known story in the perhaps wildest dance performance of the theatre season. Henrik Lyding, Jyllandsposten, 8 May, 2004.
Death and the Maiden is a political performance based on Ariel Dorfmann's world famous script. A story about lies, diplomacy, justice and torture – and the meeting between a victim of torture and an executioner.
Brutal, virtuoso – spiced with black humour.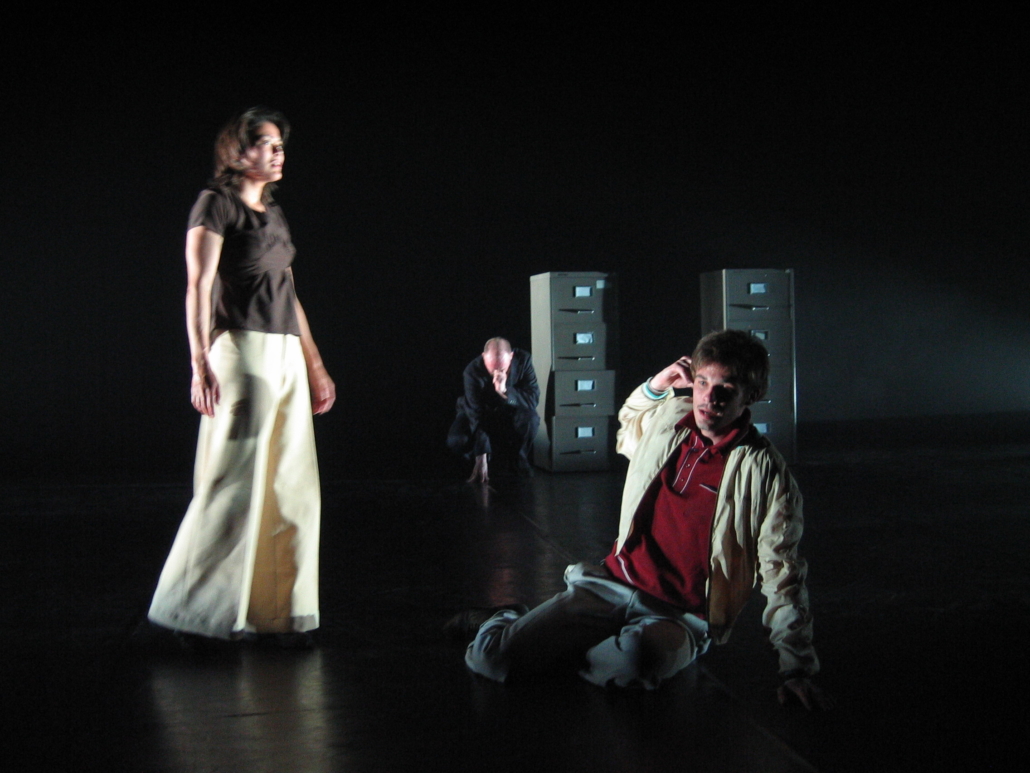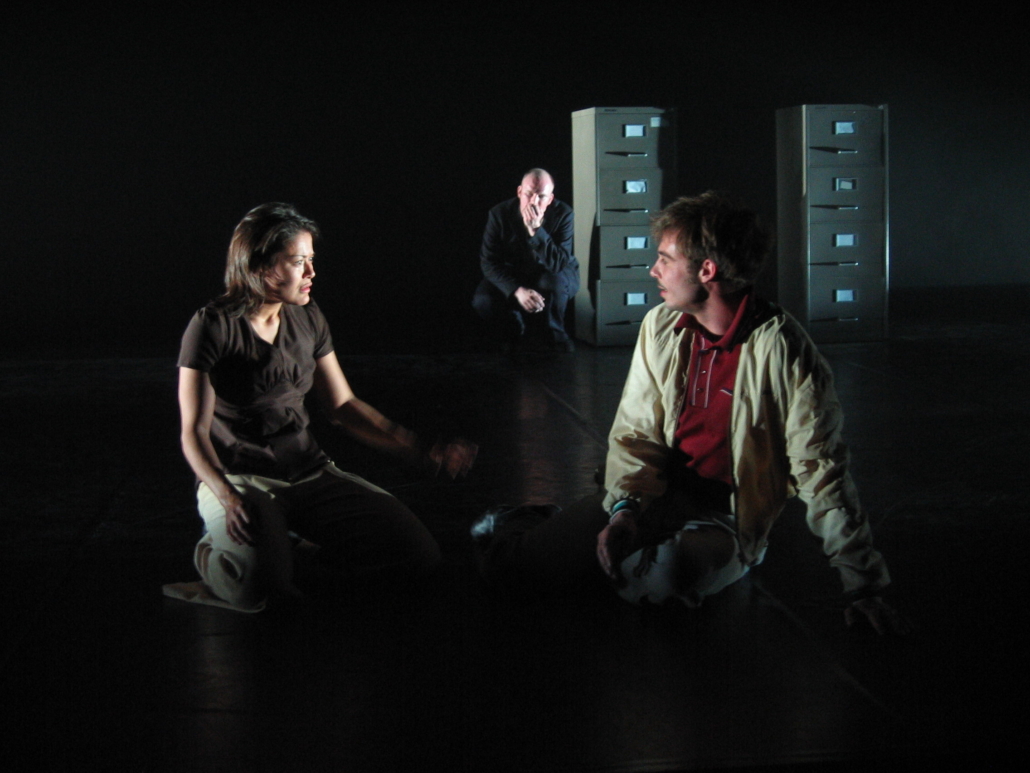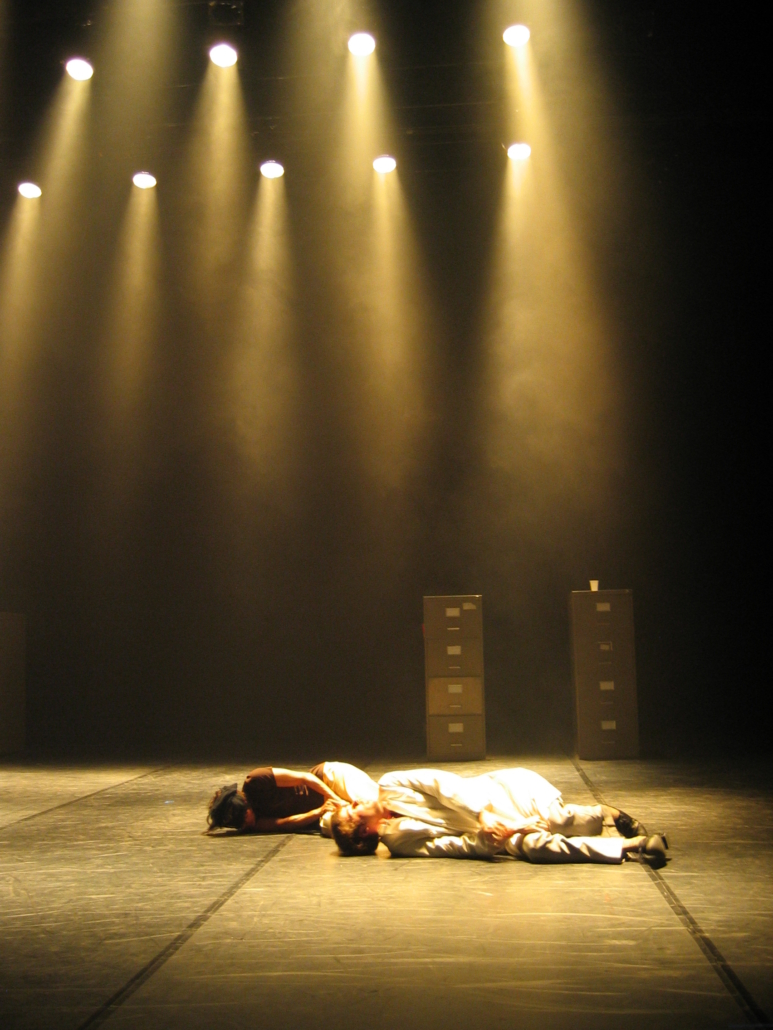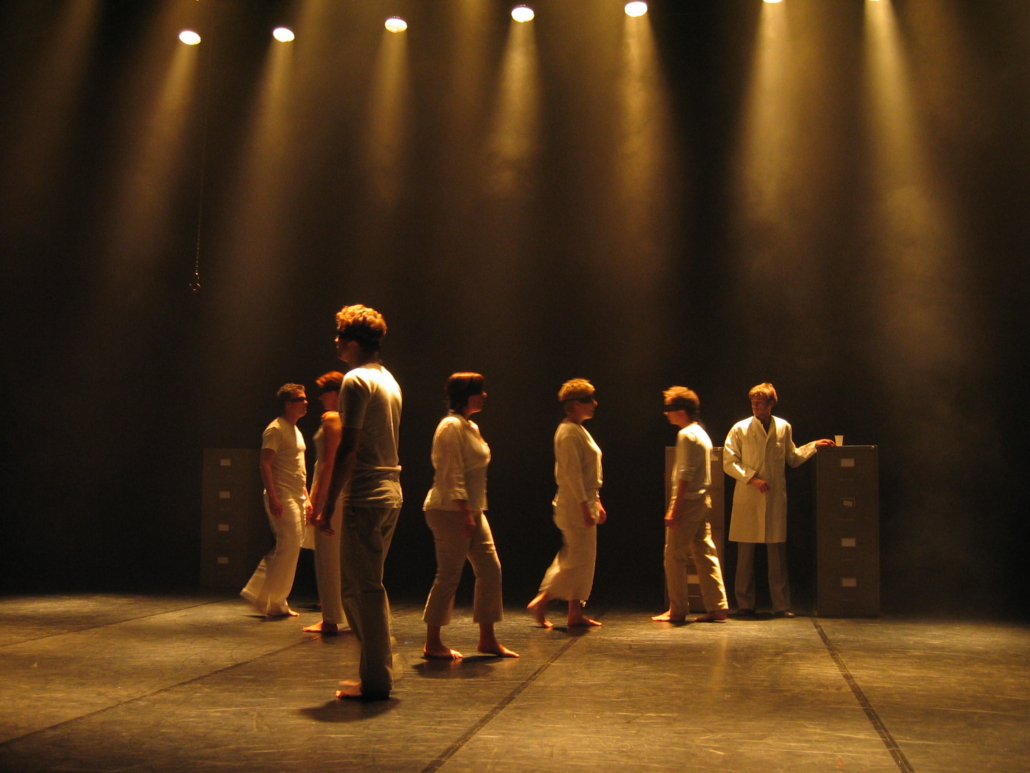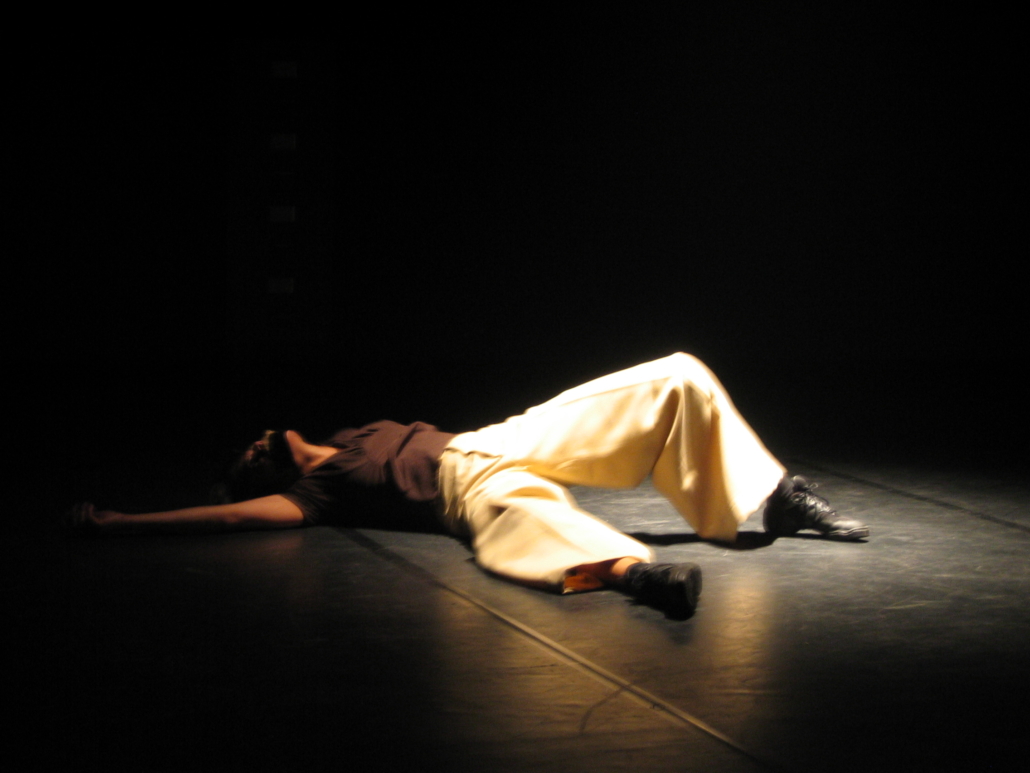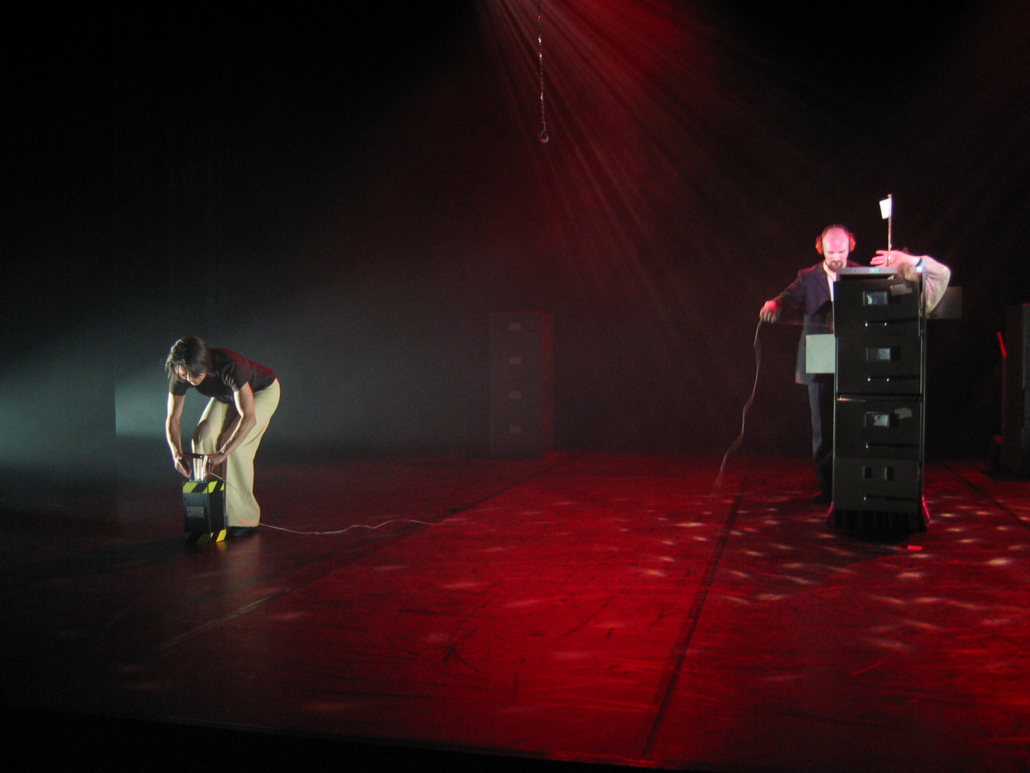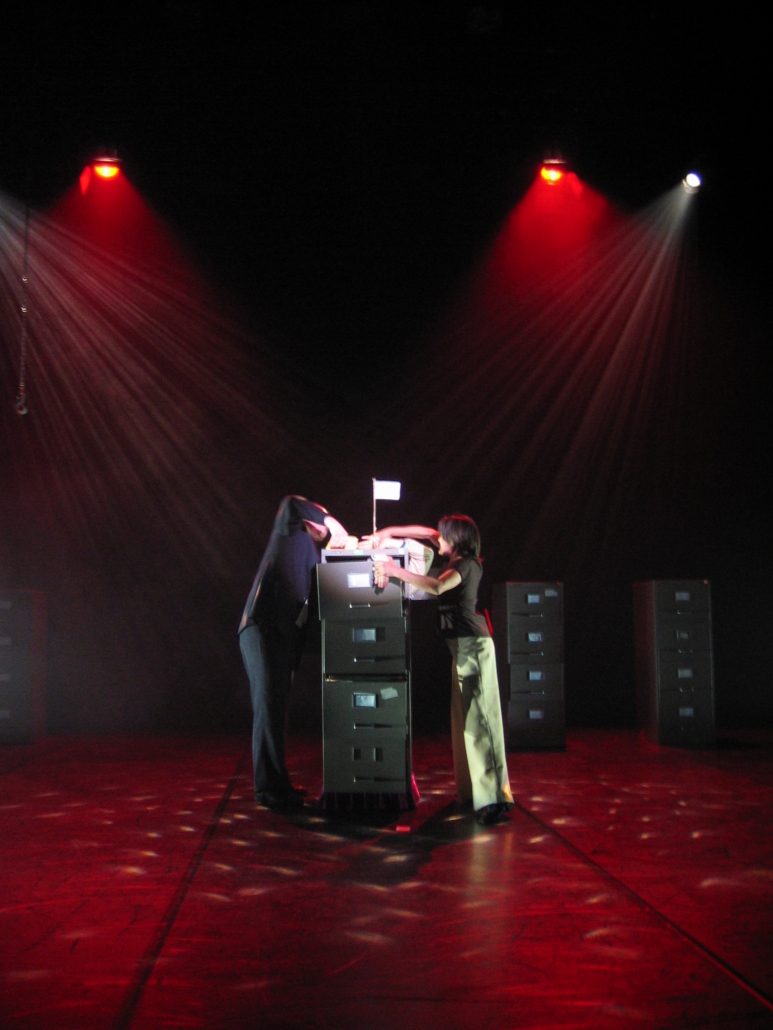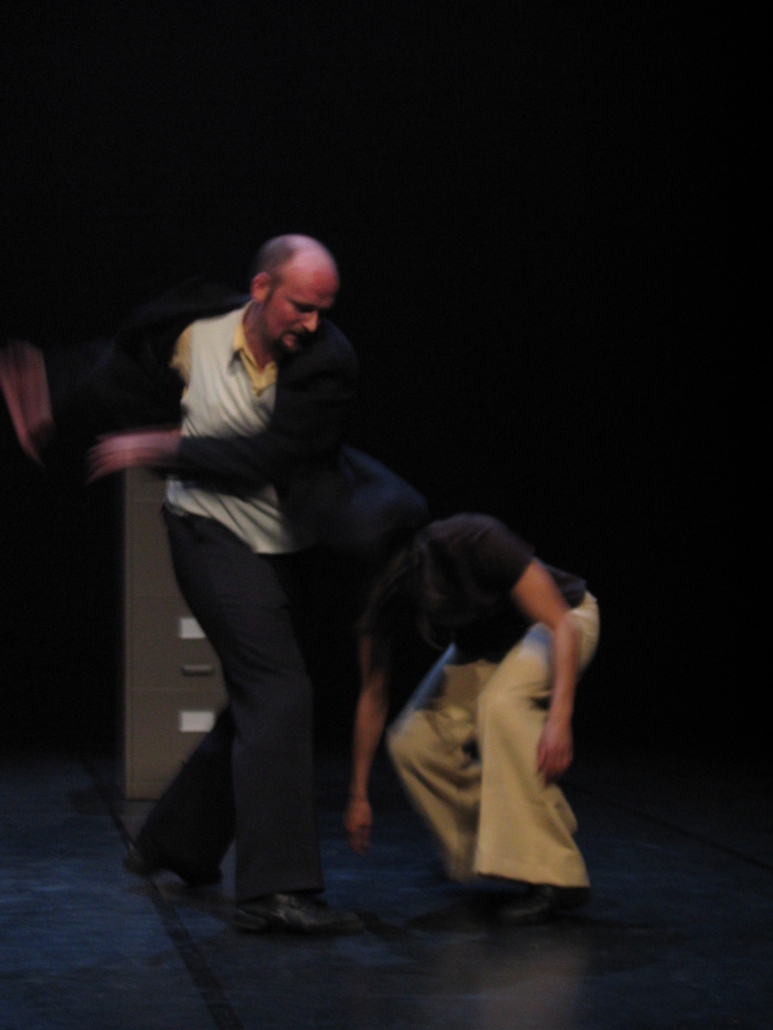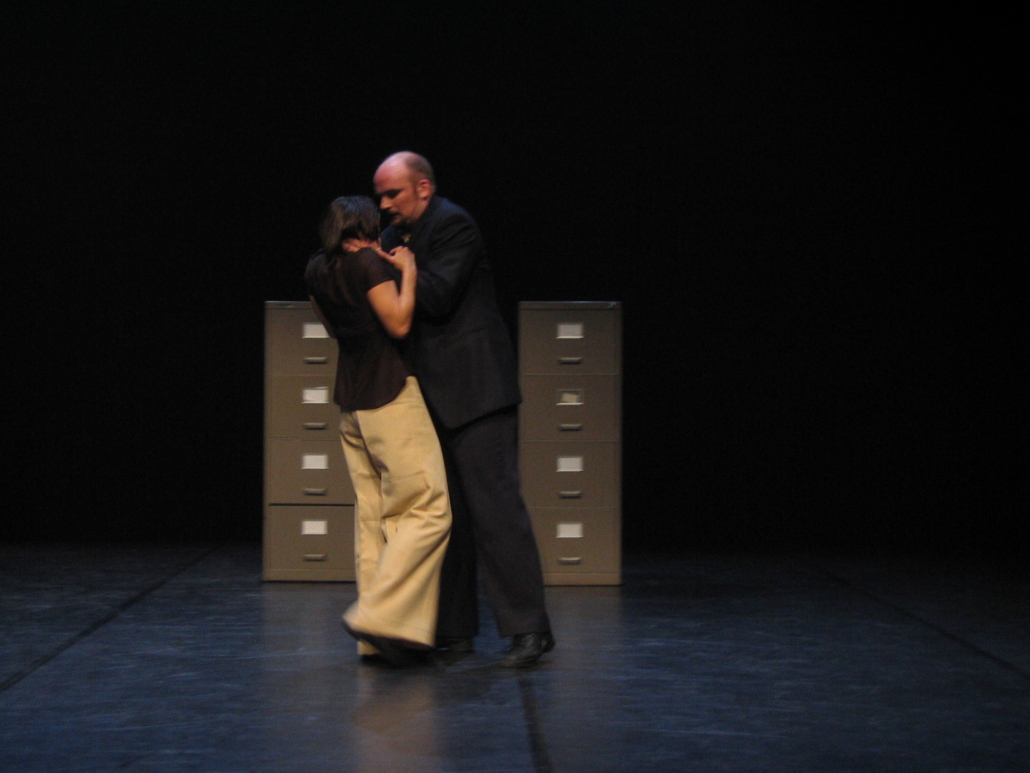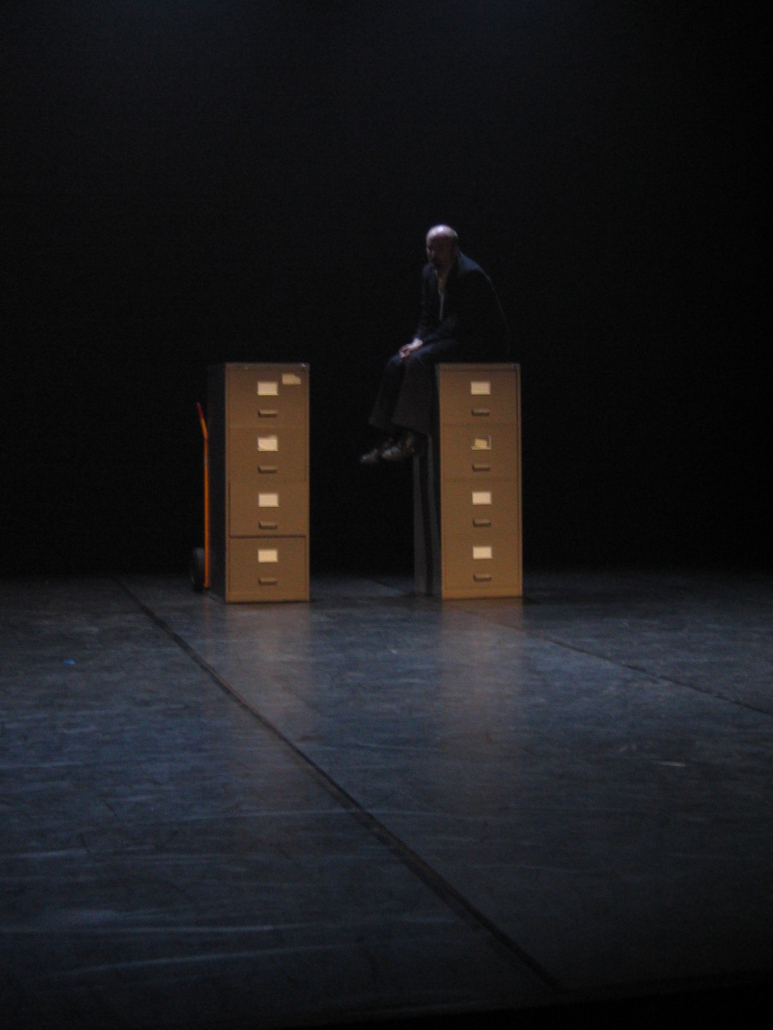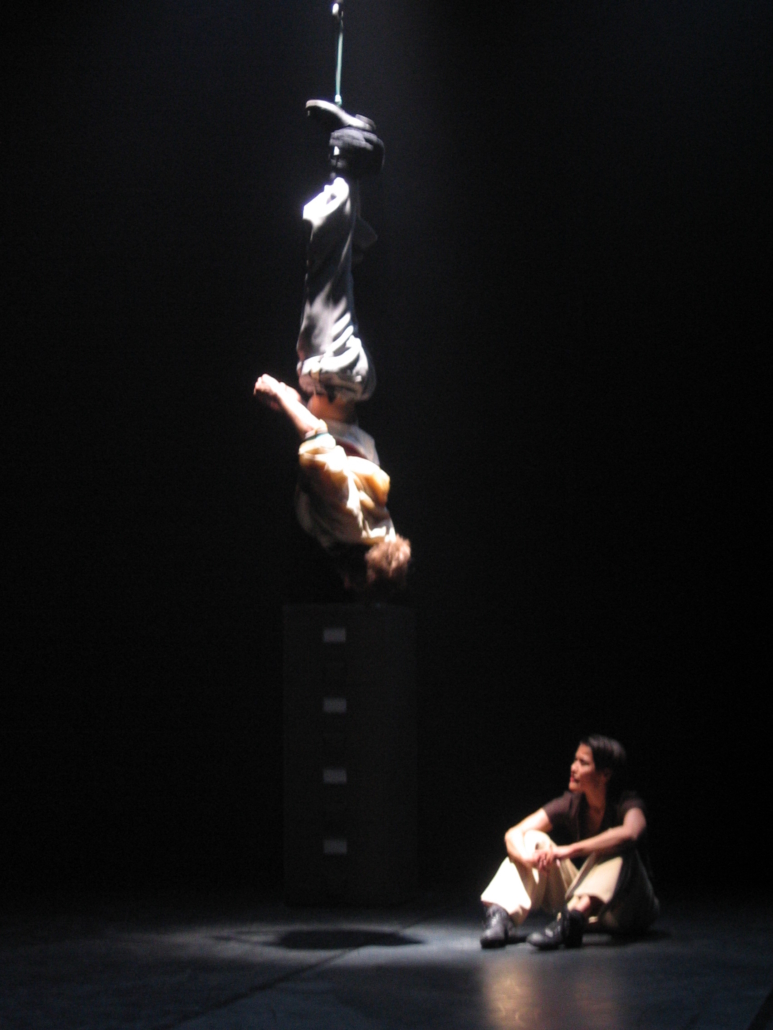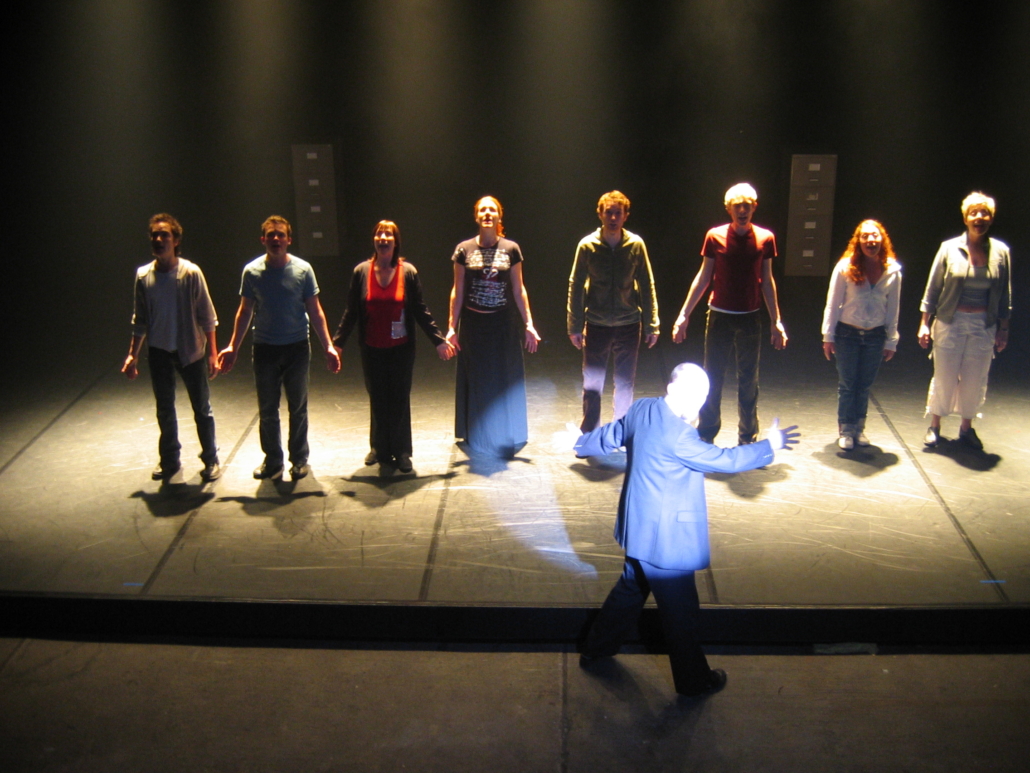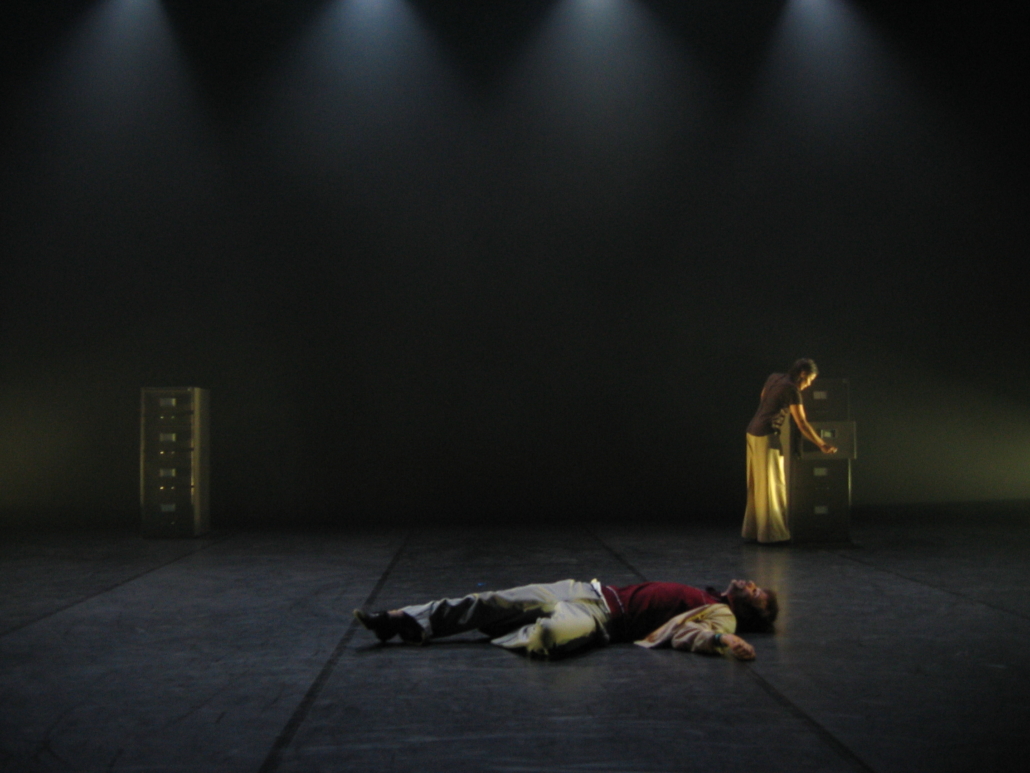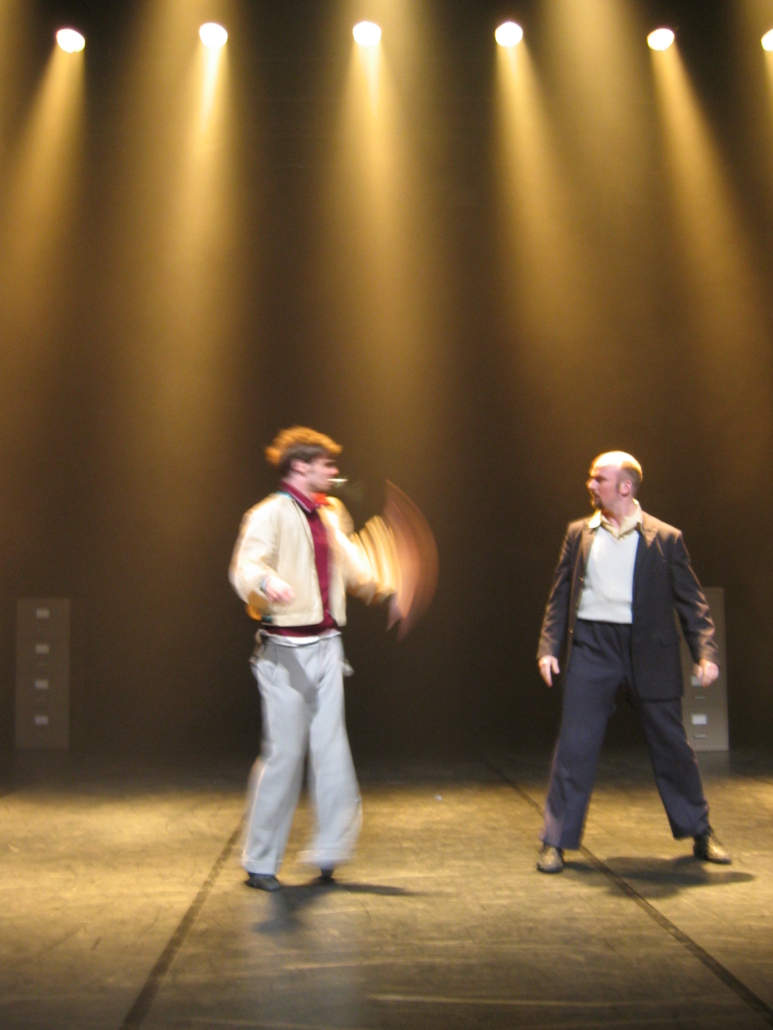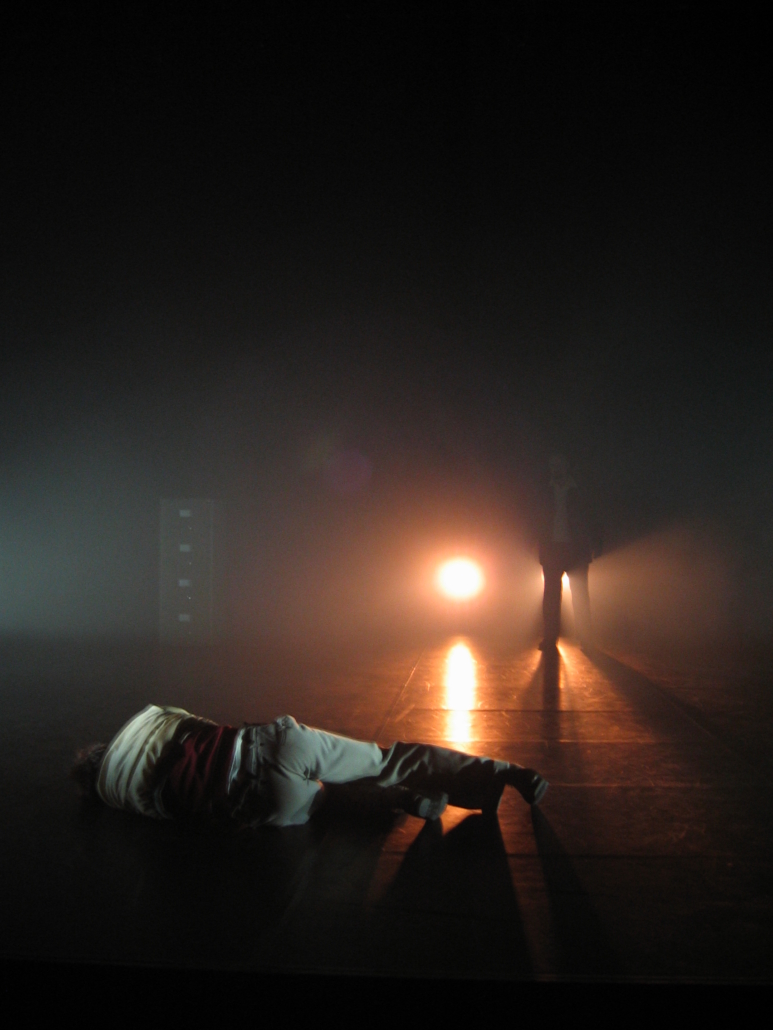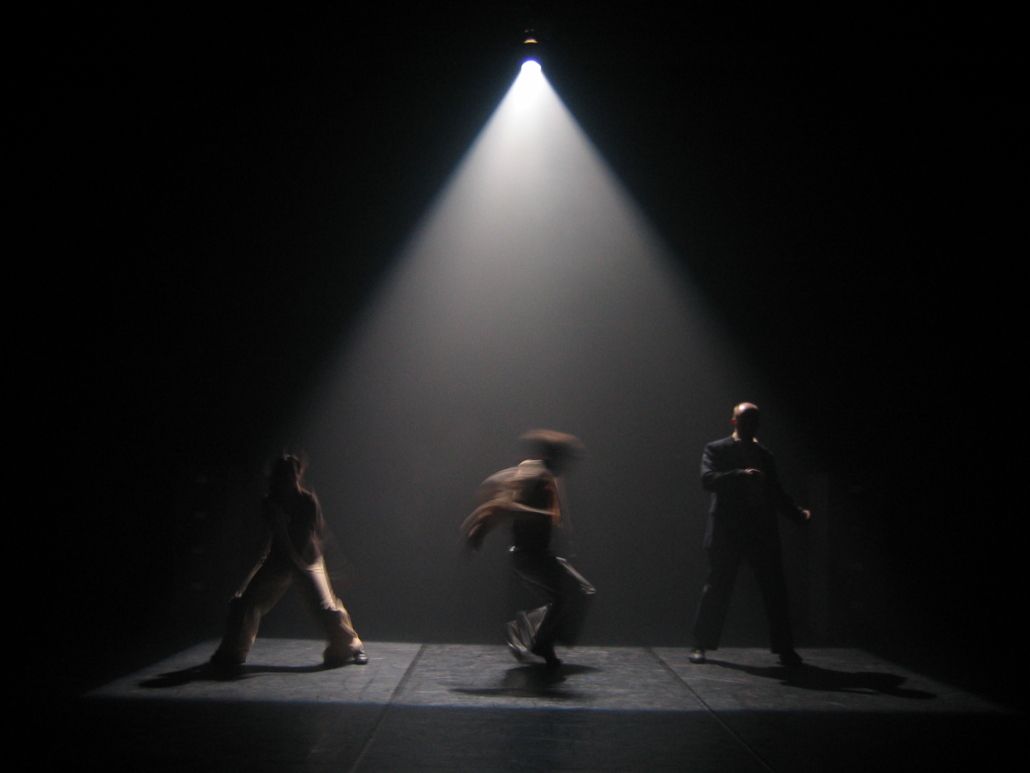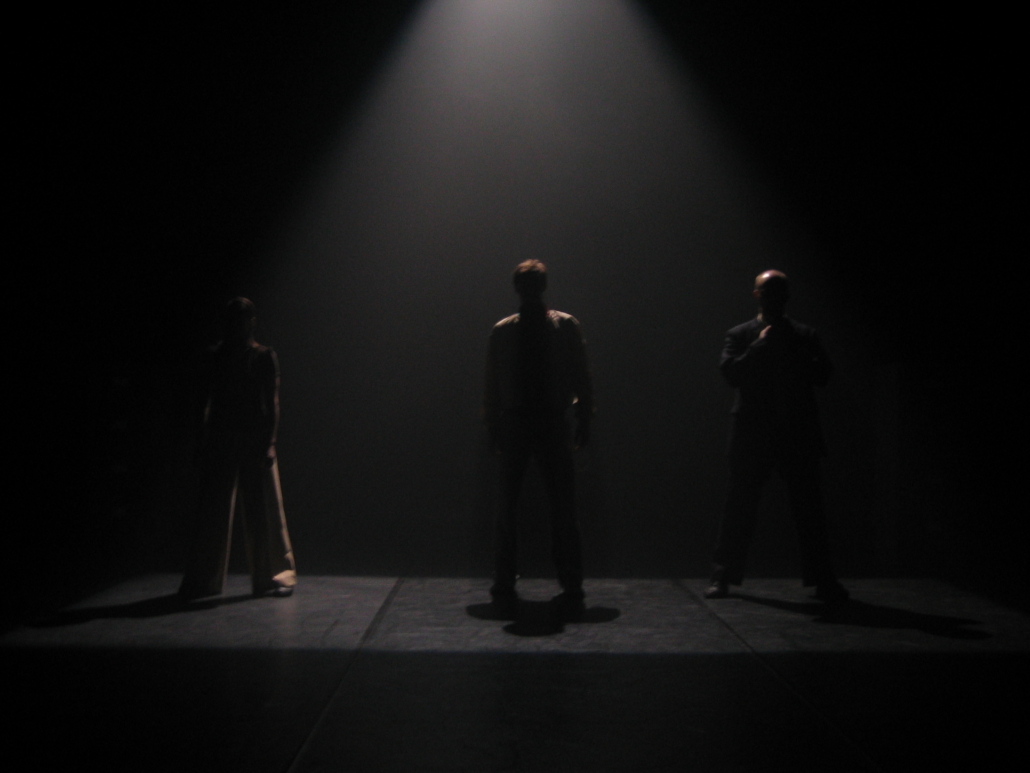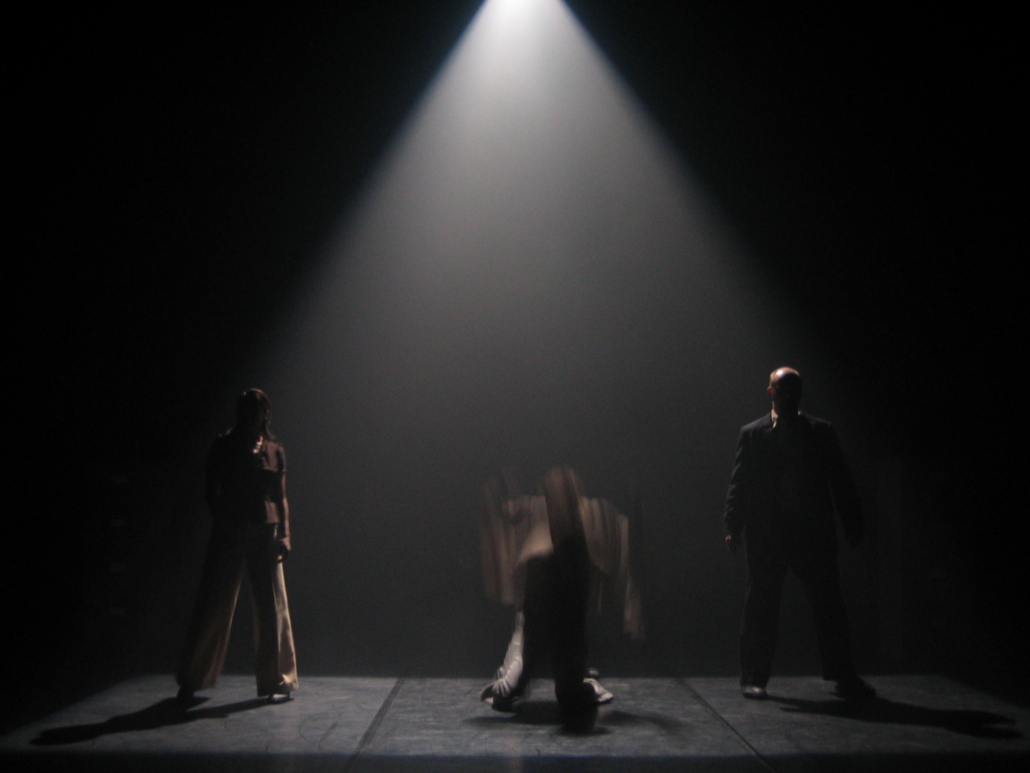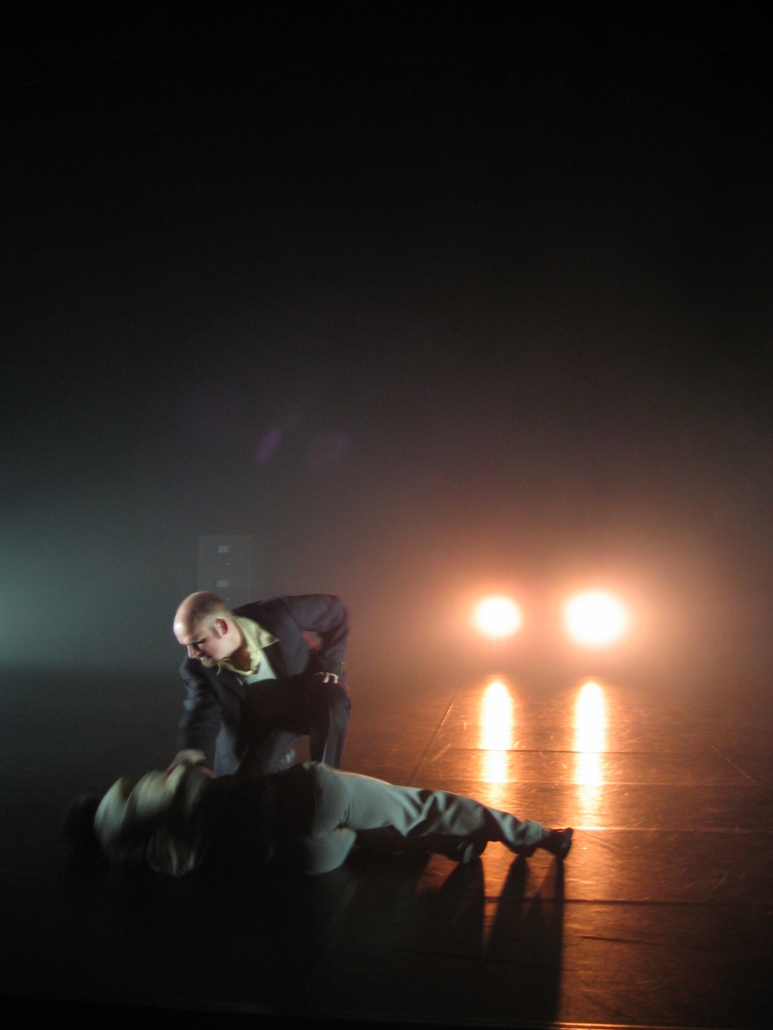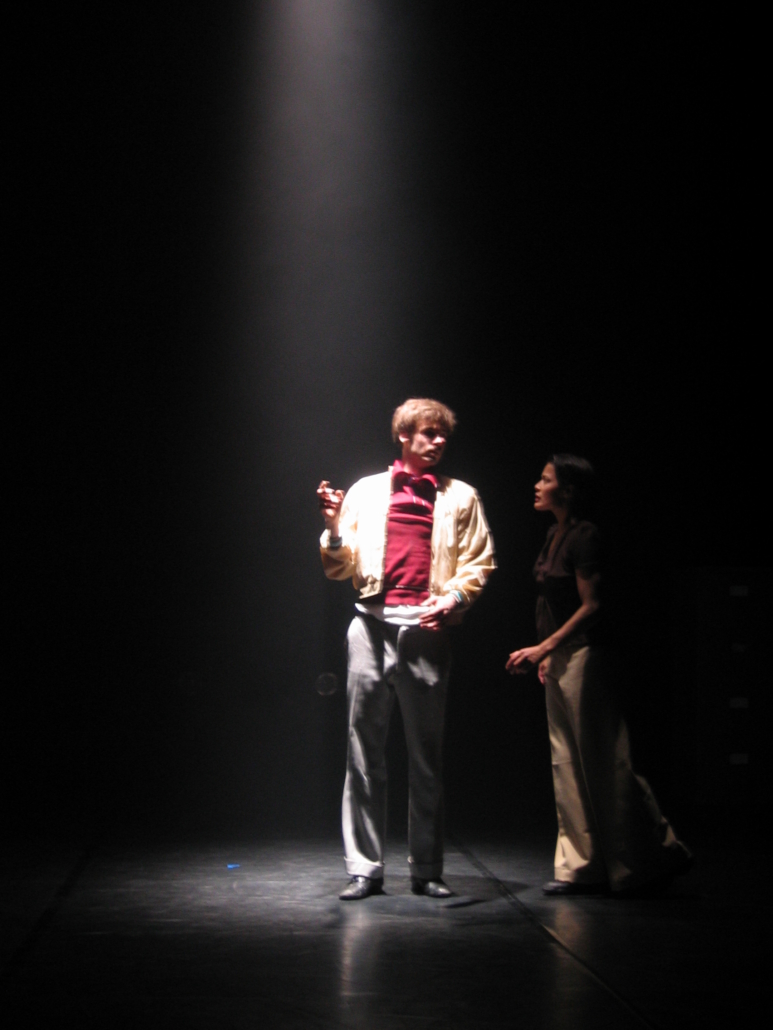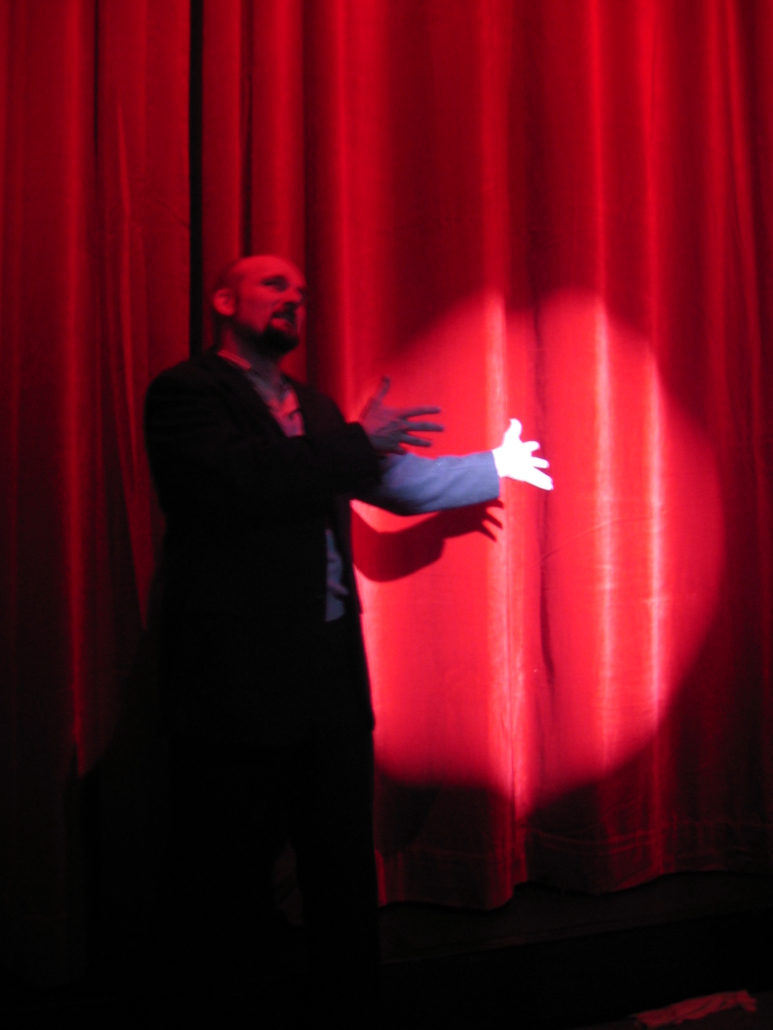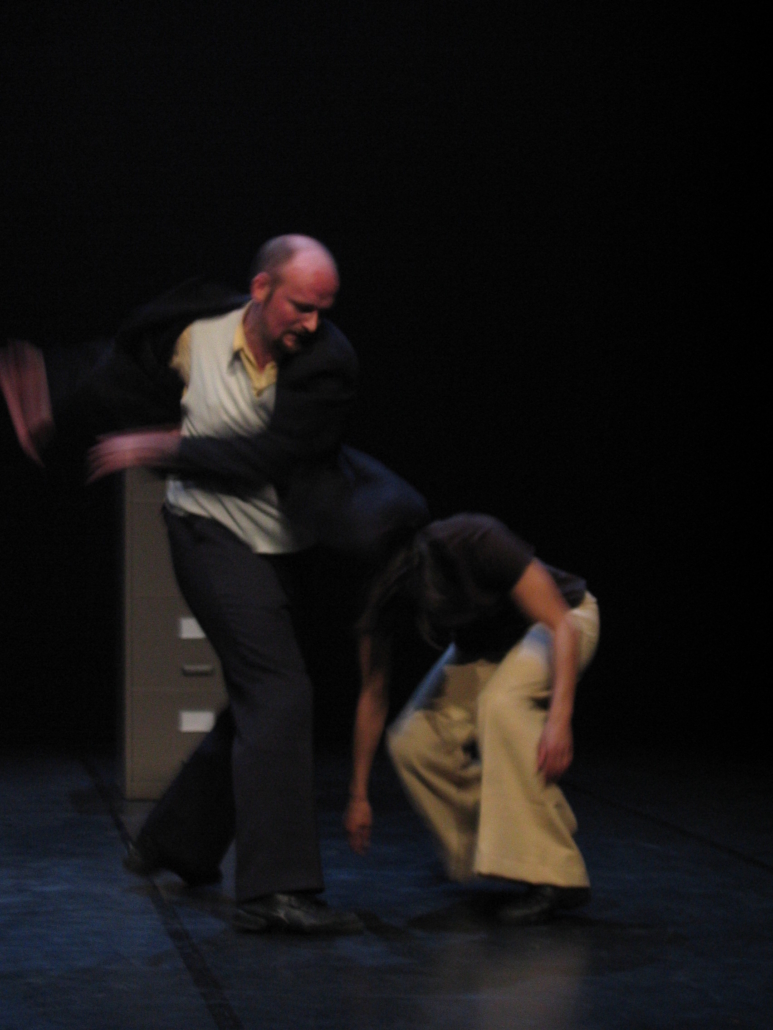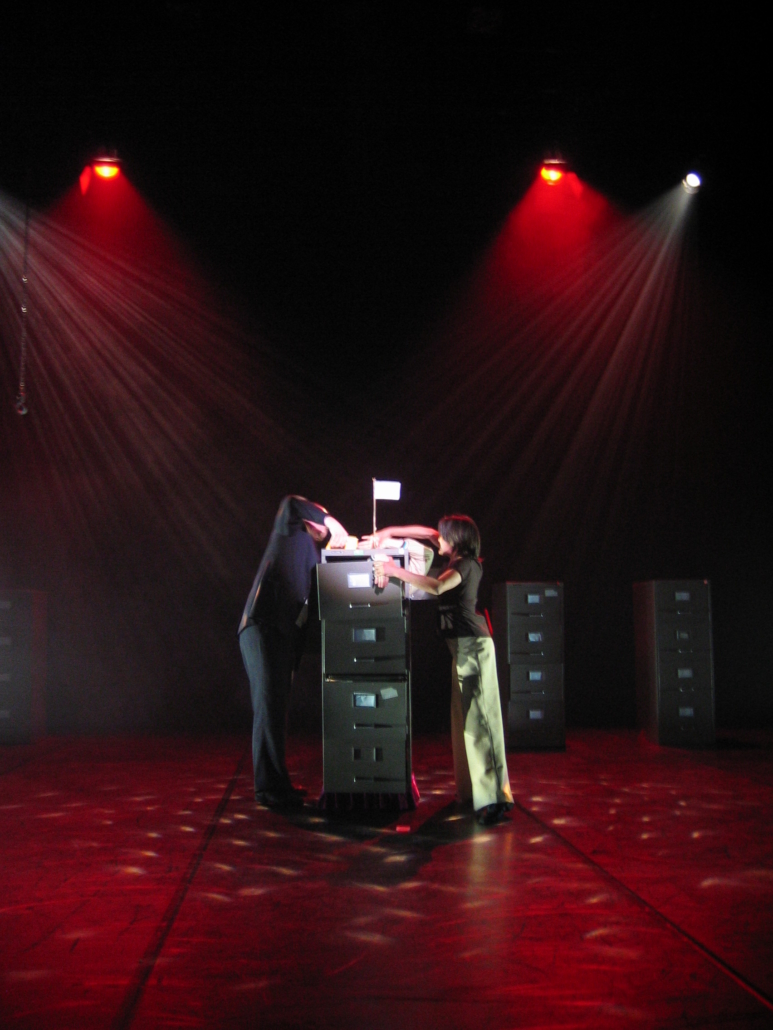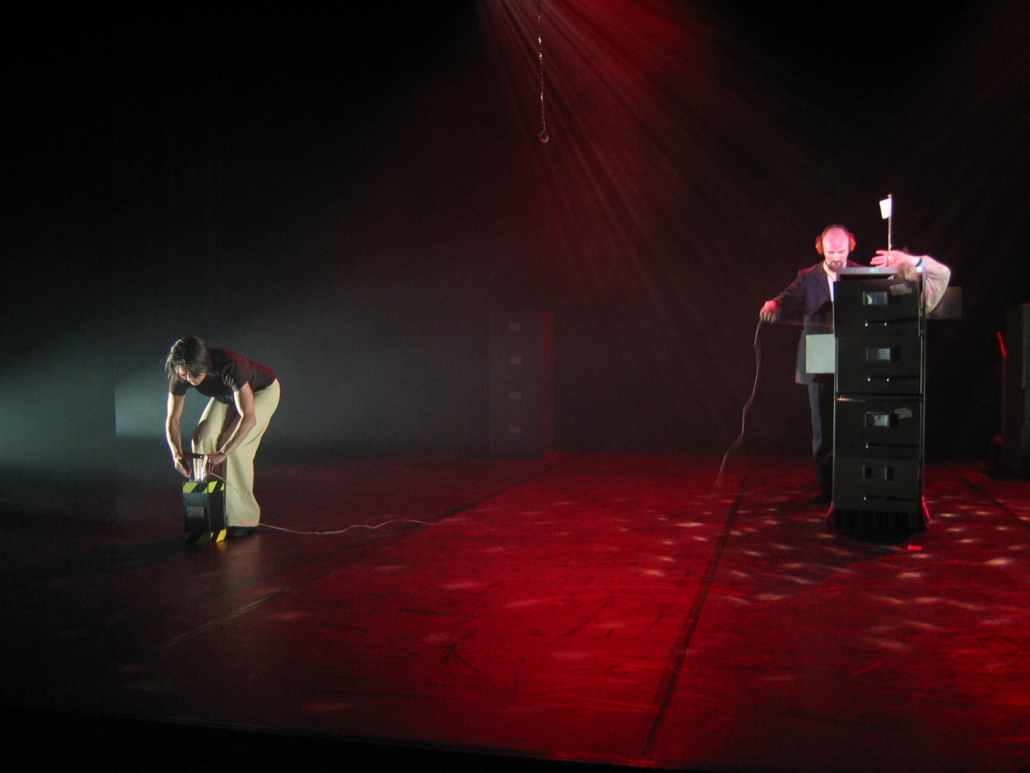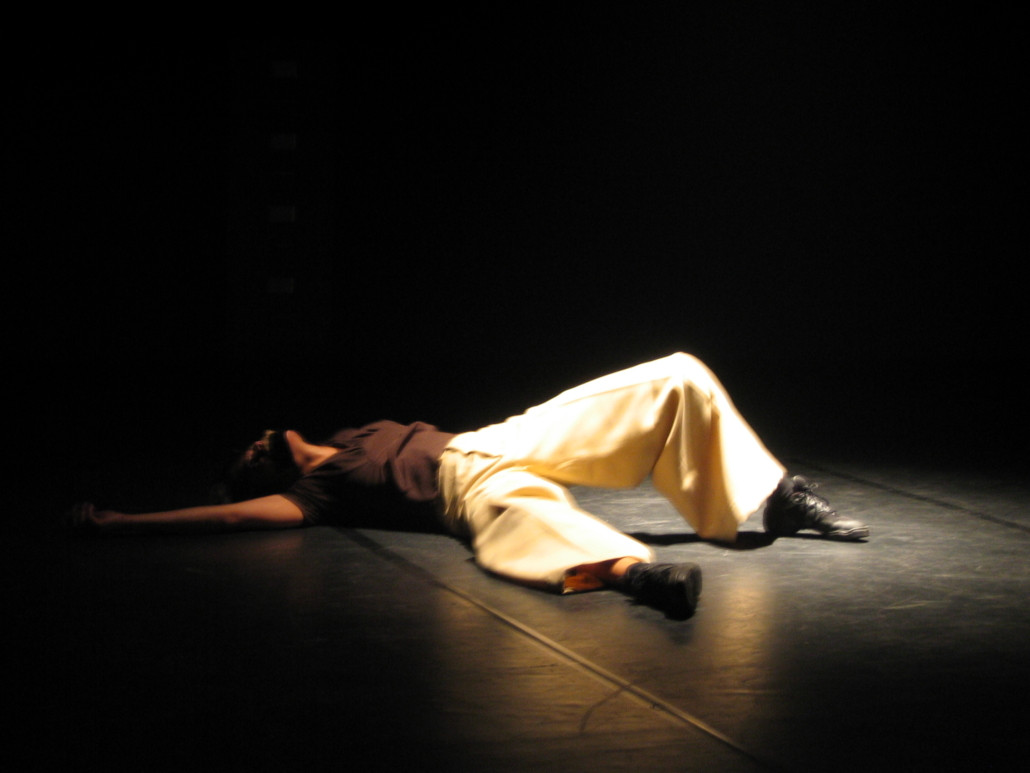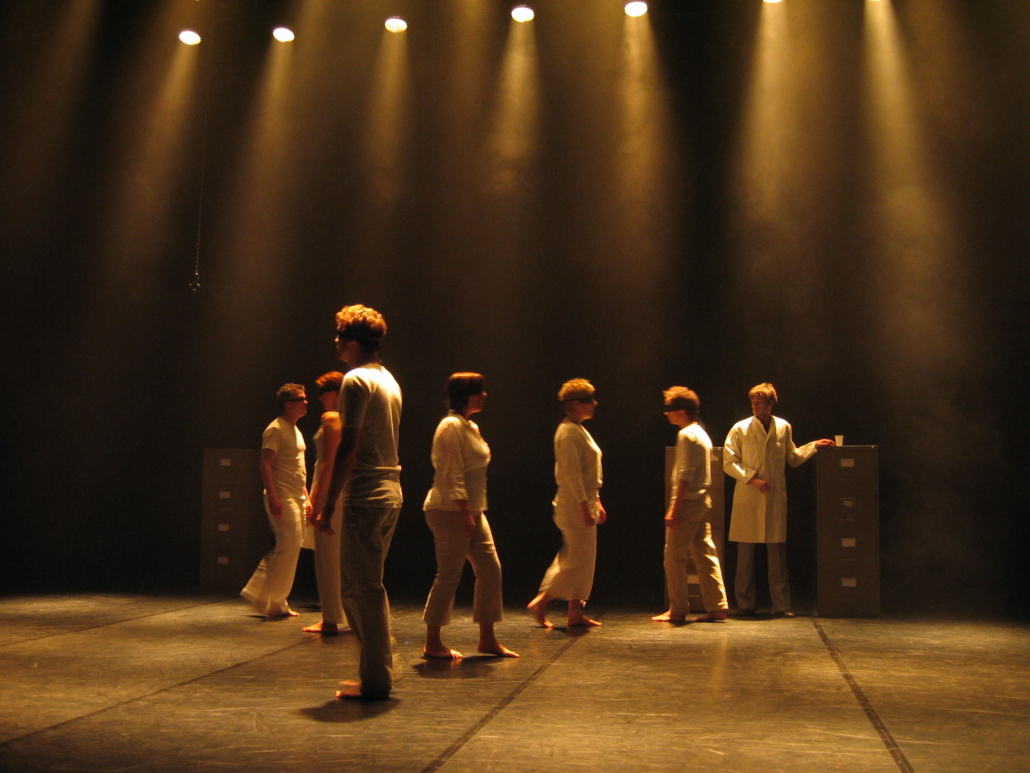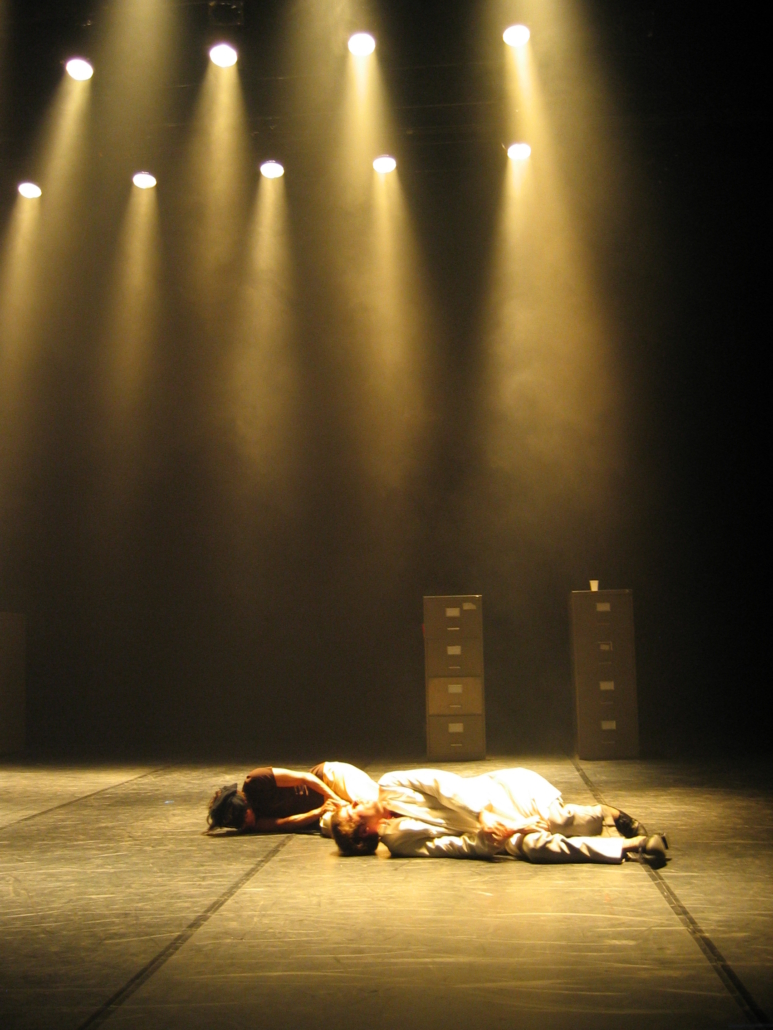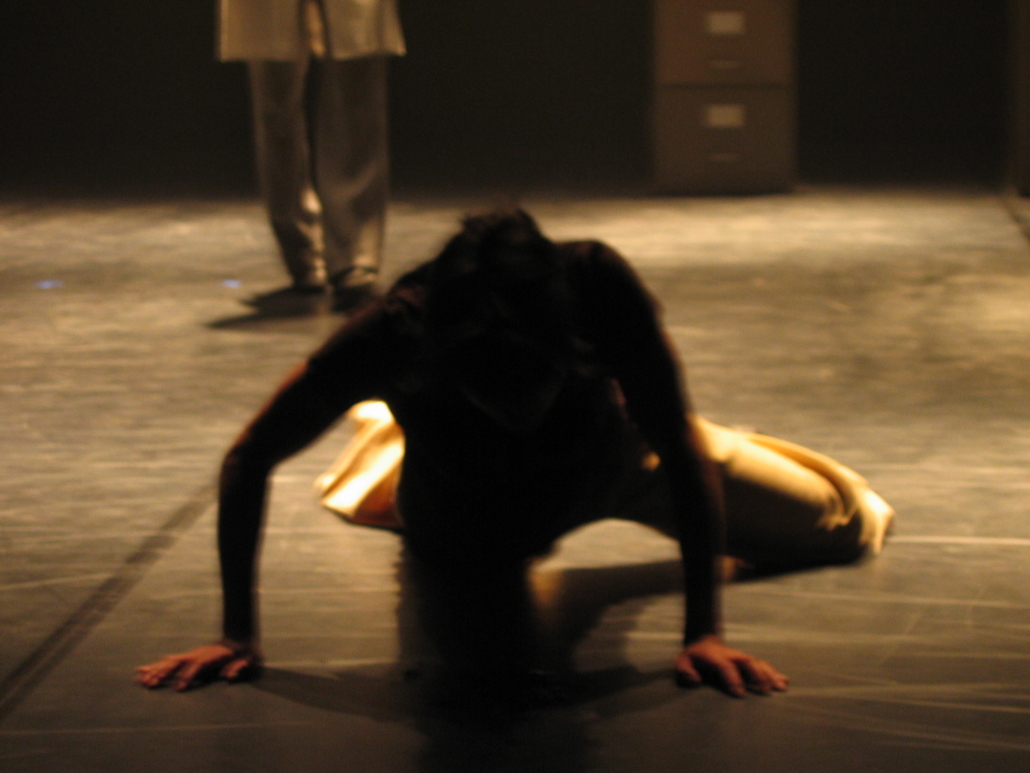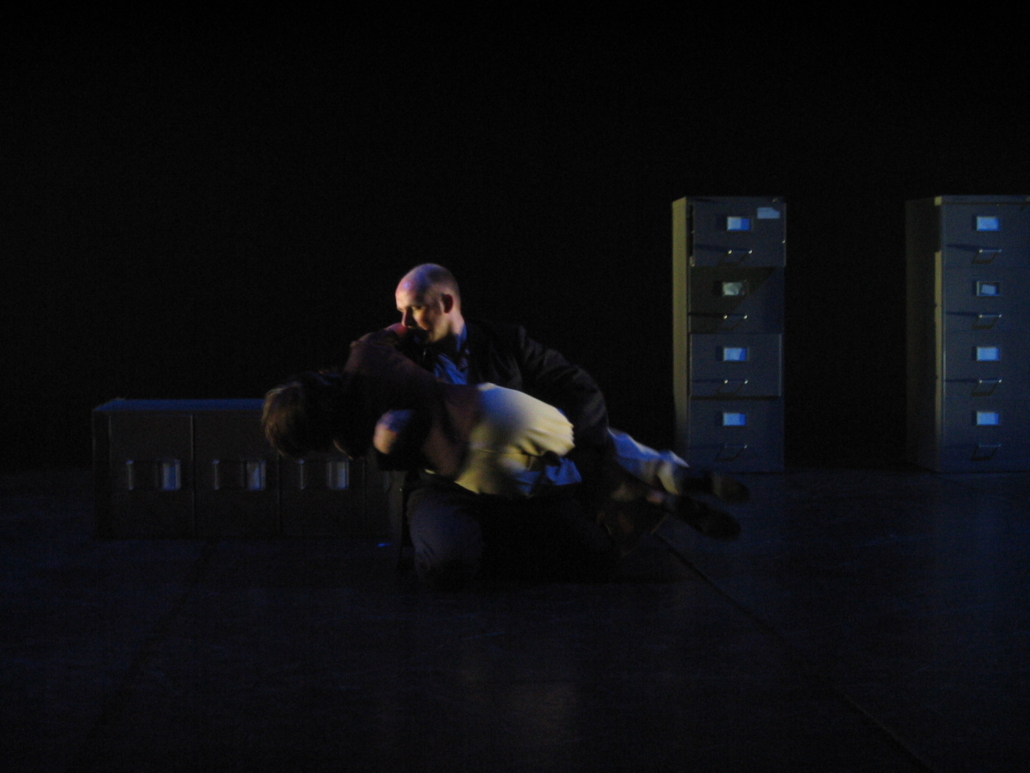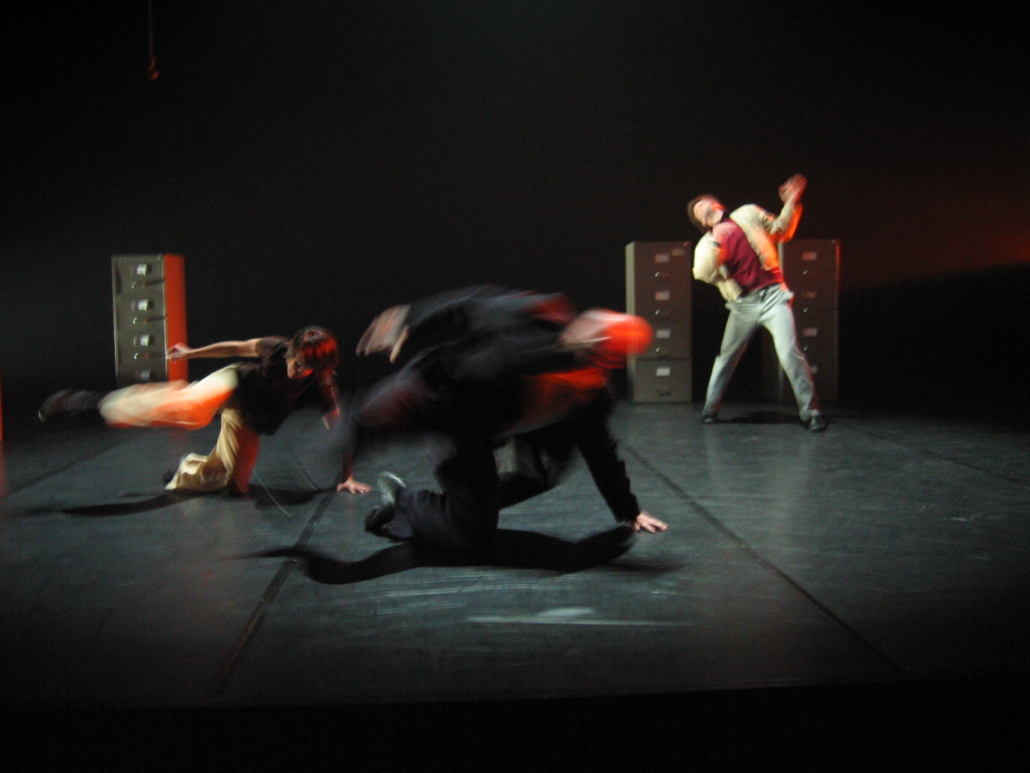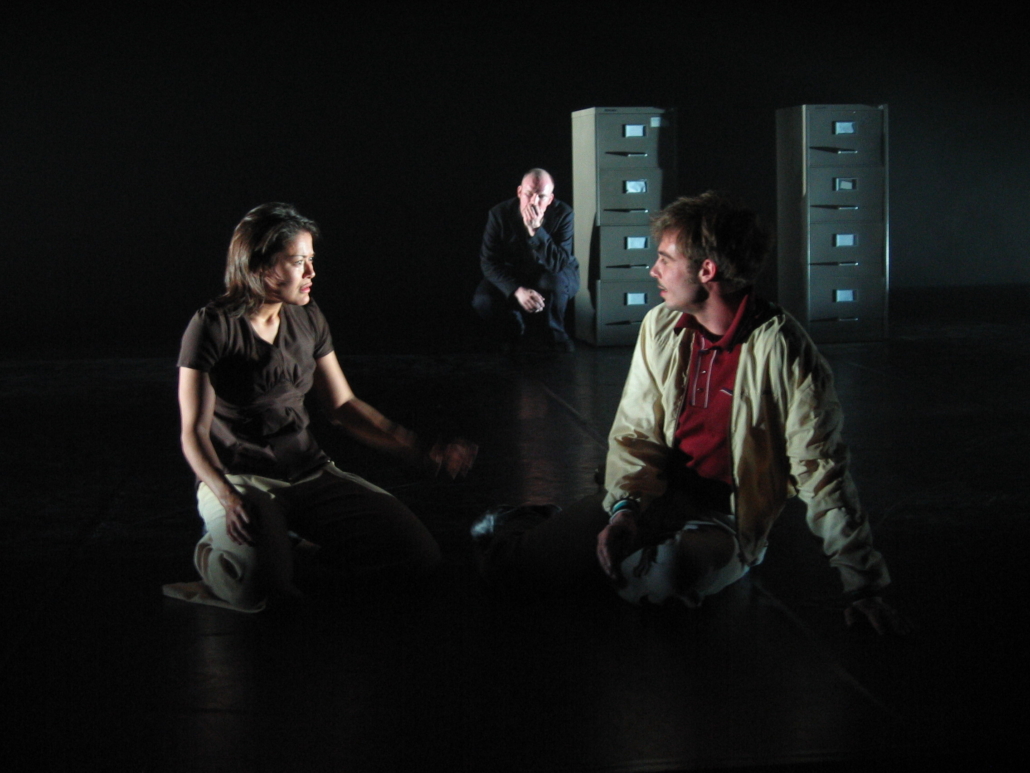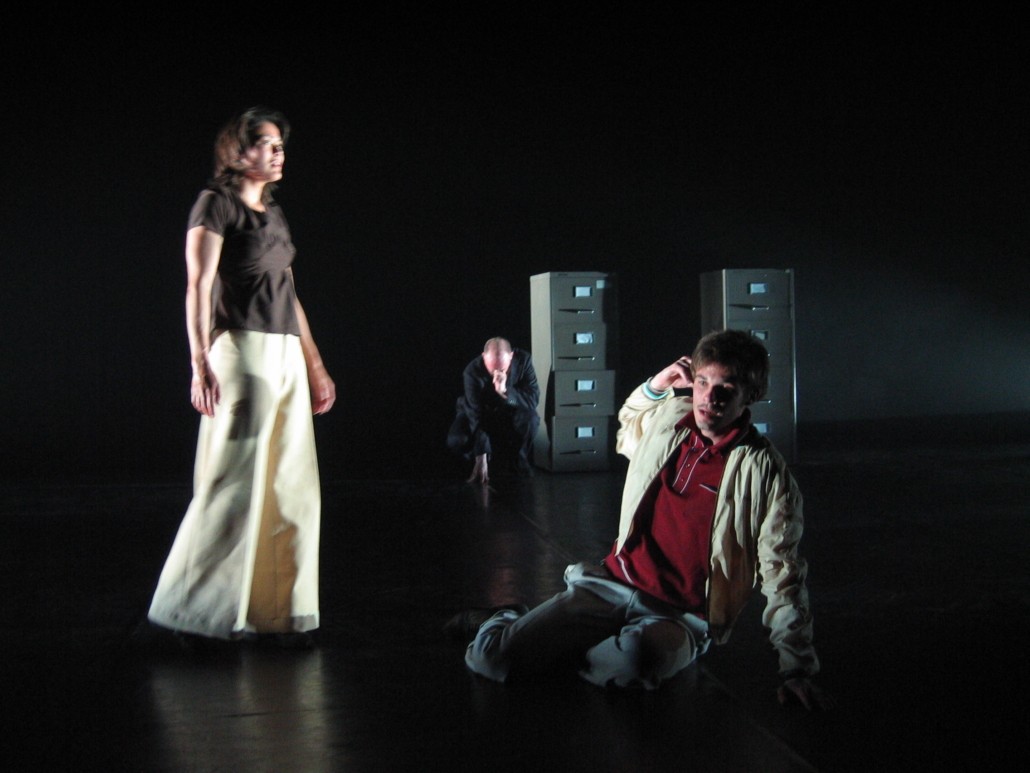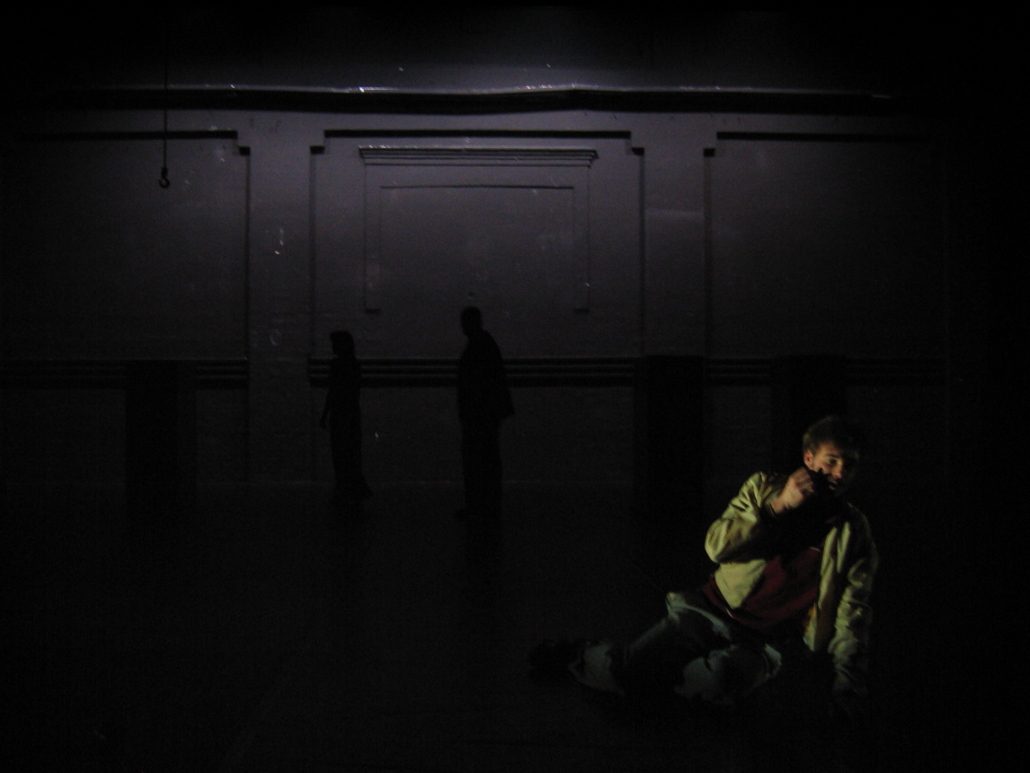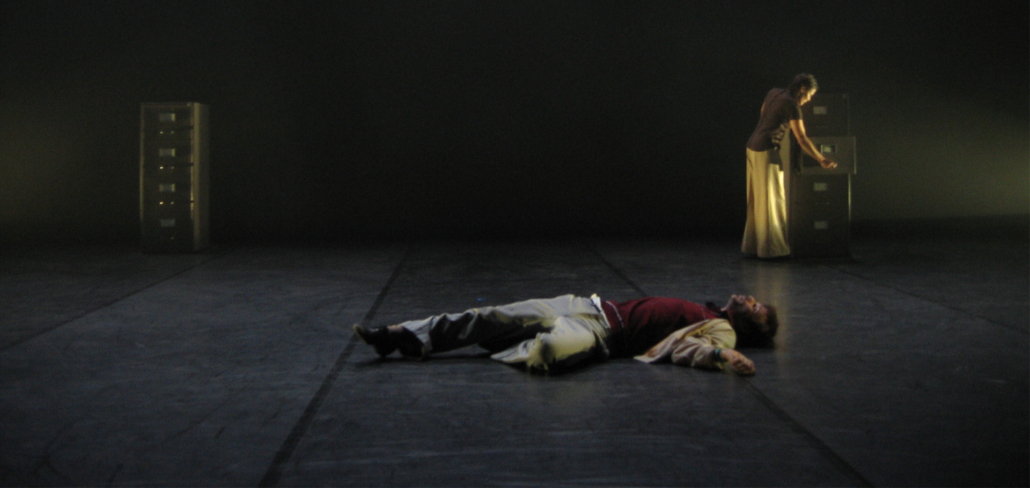 CHOREOGRAPHY: Kasper Ravnhøj, Jacob Stage. // DANCE: Kasper Ravnhøj, Jacob Stage, Petricia Seron Pavlik.(Originally Anja Bolette Nielsen had the female lead but she broke her foot 6 days before the premiere. Patricia Seron Pawlik replaced her hereafter). // LIGHT DESIGN: Michael Breiner. // SOUND DESIGN: Mogens Laursen. // SET DESIGN: Sheila Trillingsgaard. // CONSULTANCE: Ditte Marie Bjerg. // PRODUCTION LEADER: Søren Knattrup. // TEXT: Kasper Ravnhøj, Jacob Stage, Anja Bolette Nielsen. // CHOIR: Vokalkompagniet ved Peter Bom.
Get updates on upcoming shows, workshops, etc., by signing up for our newsletter.