EUROPA is MUTE COMP's new venue!
We opened in September on Refshaleøen!
With the world premiere by Mute Comp.: EUROPA and the internatonally acclaimed BLAM! by Kristjan Ingimarsson Company!
Mute Comp. Physical Theatre opens Copenhagen's new stage EUROPA on Refshaleøen
2018 Mute Comp. Physical Theatre opened Copenhagen's new theatre stage EUROPA in a legendary Chipperfield circus tent located on Refshaleøen.
In a marriage of large physical settings and high ambition, EUROPA will be the capital's international stage and will, alongside Copenhagen Contemporary and Haven Festival, be part of the new cultural wave that is currently washing across Refshaleøen.
Like Mute Comp., EUROPA exists at the fringes, where land meets water. Housed in an old Charles Chipperfield tent on Refshaleøen, it will take up residence at the capital's new cultural land mark during the summer months, up until 2020. The tent is an alternative to the standard black-box teatres in Copenhagen, and the pioneer spirit that drove the Chipperfield dynasty's animal Frost Fair shows on the Thames in 1684, also resides in fabric that makes up Mute Comp. and its new space. In an unconventional set-up of 32×36 metres and a hight of 11 metres, EUROPA is a site-specific venue that isn't restricted by its physical settings, but in its spaciousness explores the potential of the stage and, further, looks to shorten the distance between audience and theatre.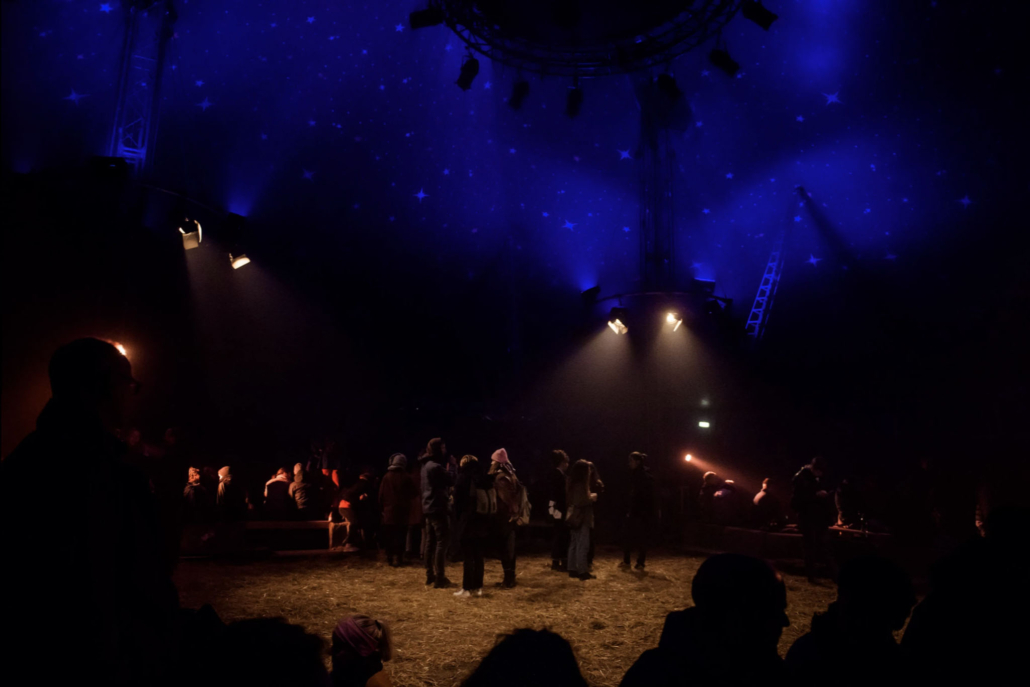 Get updates on upcoming shows, workshops, etc., by signing up for our newsletter.